Police dashcam footage captures incredible manoeuvre by patrol car to end high-speed car chase
Owens faces charges that include hijacking, fleeing, aggravated assault and armed robbery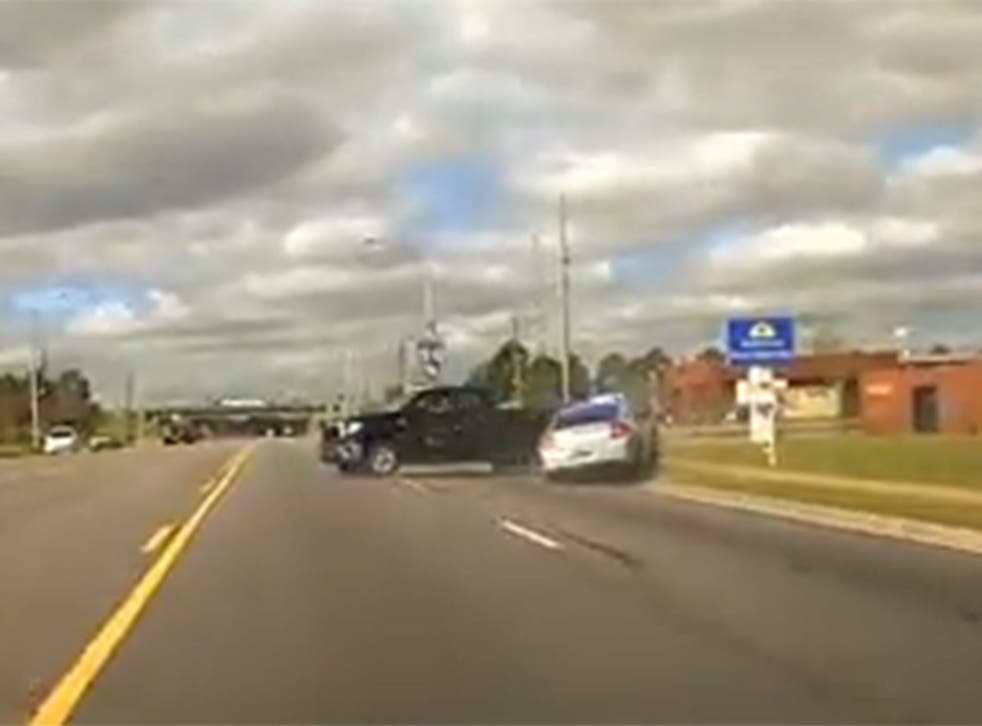 Dashcam footage in Georgia has captured the moment a police patrol vehicle was able to end a high-speed 50-mile chase by performing a dangerous PIT (precision immobilization technique) manoeuvre on the car of a suspected armed robber.
In the dramatic video released last week, a number of police cars are seen in pursuit of a black pick-up driven by suspect William Owens after reports he had used a realistic BB gun to rob the car of a jewellery store owner.
According to police, the driver was spotted waving his gun through the car window.
Albany-Dougherty Drug Unit Commander Major Bill Berry said: "The gun changes it a whole lot. It presents a danger we must do something with. We can't just back off and let him go."
Fearing that the getaway pick-up would lead to civilian getting hurt, Georgia State Patrol Trooper Jack Stripling was given the task of using a Pit manoeuvre to end the pursuit.
PIT stands for precision immobilization technique and involves police using their own vehicles to physically stop cars attempting to get away.
After three attempts, Stripling eventually managed to nudge the back of Owens' car and cause the vehicle to spin, eventually bringing it to a stop.
Drug Unit Corporal Richard Norman who was involved in the chase said: "It took us 15 minutes to cover 20 miles. It's the longest chase I've ever been in."
The video then shows police leaving the car with their guns and arresting Owens.
Owens now faced a list of charges at County Court including hijacking, fleeing, aggravated assault and armed robbery.
Join our new commenting forum
Join thought-provoking conversations, follow other Independent readers and see their replies