Police discover $1,000,000 worth of marijuana in crate labelled 'art'
New York Police officers seized the crate, which was being delivered to an address in Greenwich Village, acting on a tip-off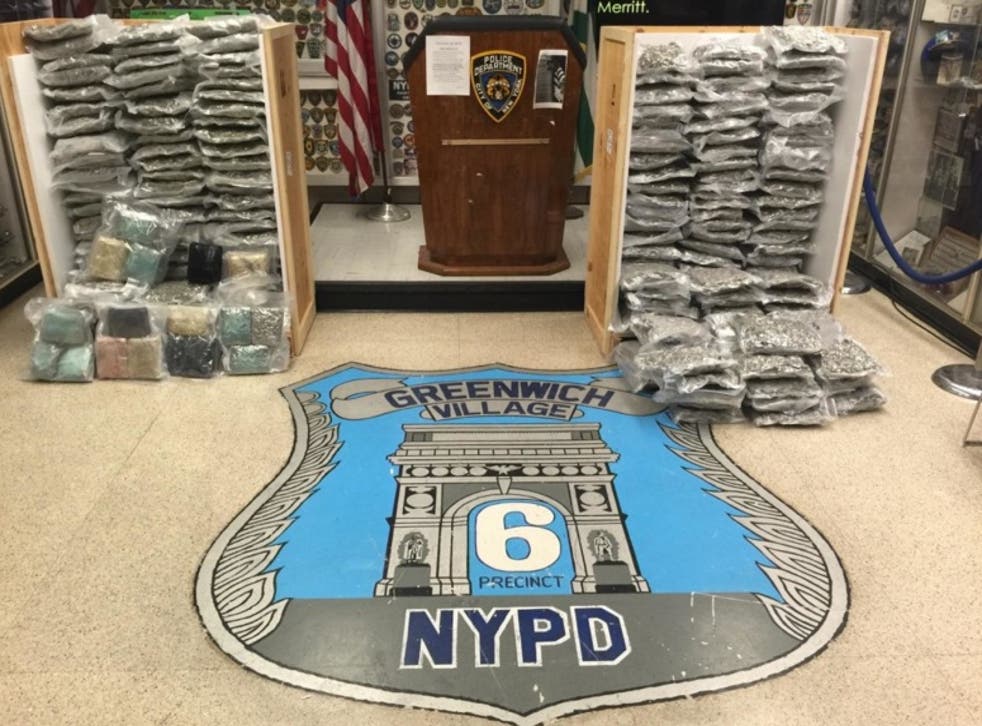 Crates in a delivery van labelled 'art' and 'autoparts' were actually carrying nearly $1,000,000 worth of marijuana, police in New York discovered.
Police officers from the Manhattan North Narcotics seized 150 pounds of the drug on board a commercial delivery truck when it arrived at an address in Greenwich Village last month.
The police were acting on a tip-off in intercepting the marijuana, which was said to be delivered to three people who were later arrested for criminal possession of the drug.
The police said that the three suspects took delivery of a "large wooden crate" that contained the drugs and, on board the same delivery truck, was another crate that also contained 150 pounds of marijuana.
According to the New York Daily News, the crates containing the drugs were labelled as 'art' and 'autoparts'.
Bridget Brennan, a New York City special narcotics prosecutor told CBS that she believed the drugs were sent by air from California and delivered by a courier to the street in Greenwich Village where they were intercepted.
Detectives were understood to have been following the shipment up to that point and had sniffer dogs with them.
"It's a huge amount of marijuana and it's worth a lot of money," the detective told the news channel.
"If it was going to be sold in street level amounts by the ounce, it would probably be worth up to a million dollars."
The detective made no comment as to how an estimated $1,000,000 worth of marijuana could be interpreted as 'art and autoparts'.
Join our new commenting forum
Join thought-provoking conversations, follow other Independent readers and see their replies