Mexico police officers 'involved in mass kidnap and massacre of 193 people travelling to the US'
Information suggests police could also have been involved in kidnap of students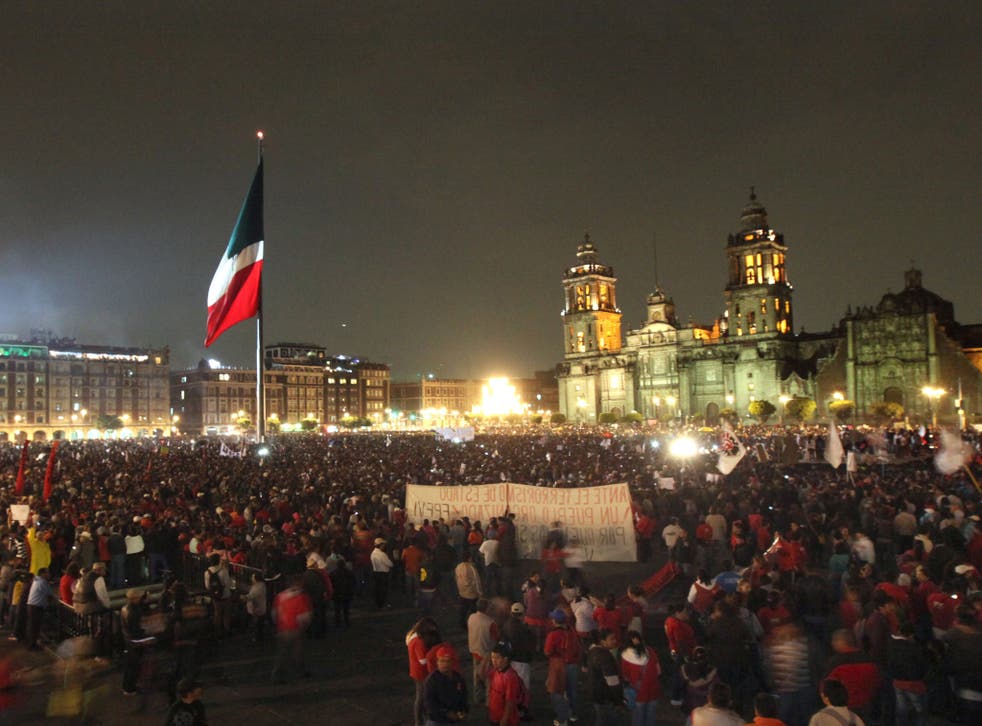 Sixteen police officers in Mexico have been arrested over their alleged involvement in the kidnap and massacre of 193 people in San Fernando, who were then buried in mass graves, federal prosecutors said.
Members of drug cartel Los Zetas, 17 of which have also been arrested in the case, declared that the officers acted as "lookouts" for the group and helped with the "interception of persons" while turning a blind eye to the killings that happened in August 2010, the National Security Archive website says.
Around 72 people, mainly migrants, were pulled off intercity buses in San Fernando – 91 miles (147km) away from the nearest US city of Brownsville, Texas – before being killed. More than a hundred bodies were also found buried in the state of Tamaulipas that borders North America.
The bodies were found in 47 clandestine graves in San Ferndando between April and May the following year.
The information appeared in a memo sent by the Attorney General's Office in Mexico to the NSA, a research organisation in Washington DC that requested the information under Mexican transparency laws.
The revelations have been subject to Mexican publications speculating whether the similar criminal assistance happened when 43 students from a teaching college went missing on 26 September this year after a police raid.
Protests in Mexico over 43 missing students

Show all 13
Tens of thousands of people marched through main square Plaza de la Constitución in Mexico City last month demanding information and the return of the 43 missing male students. A total of around 33,000 young people are currently missing in Mexico.
In the case of the 193 killed, gang members murdered those who refused to act as drug mules to carry narcotics into neighbouring cities and the US, it is alleged.
The report states that a warning was sent out five months before the August 2010 killings saying: "Intense fighting between the Gulf Cartel and the Zetas has made travel chancy on roads north from Monterrey to the US border."
It also quoted that "165 out of approximately 1,000 state police have been dismissed in recent months due to ties to [drug trafficking organisations]."
Álvaro Alba Terrazas, told investigators that San Fernando police were paid to deliver prisoners to the Zetas.
According to the NSA, he said: "I know that police and transit officials in San Fernando help the Zetas organisation, because rather than take detainees to the Pentágano, which is to say the municipal jail, they would deliver them to the Zetas.
"The truest one is an elderly police officer and another named Óscar Jaramillo, who receive money from the organisation to collaborate."
Join our new commenting forum
Join thought-provoking conversations, follow other Independent readers and see their replies