US police unable to arrest African ambassador accused of beating his daughter because of diplomatic immunity
Neighbours called police to the Equatorial Guinea embassy after hearing a commotion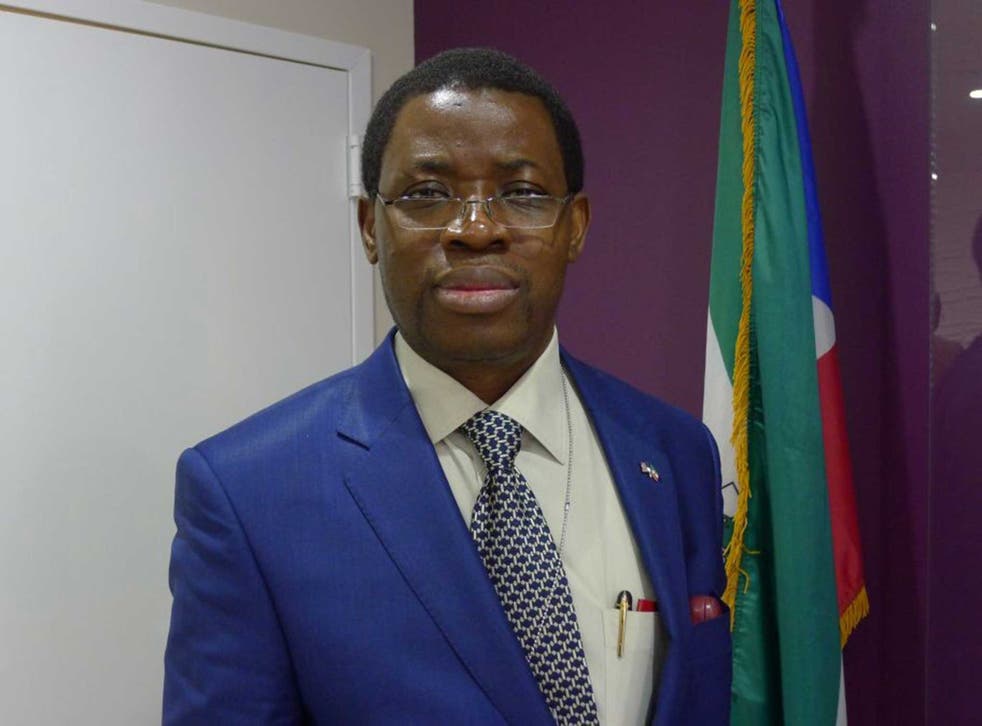 Police say they were unable to arrest the Equatorial Guinea ambassador after he allegedly beat his daughter with a wooden chair leg so badly she required a visit to the hospital because of his diplomatic status.
Washington police were called to investigate the residence ambassador Ruben Maye Nsue Mangue on Monday night, after a 911 call said: "There's someone going crazy at her house".
The news site ARLnow first reported the claims, citing a tipster, that the ambassador was the attacker and his teenage daughter was the victim.
Police spokesman Dustin Sternbeck refused to comment on the identity of the female victim, who was taken to Virginia Hospital centre with a "significant laceration" to her head, bruises and a swollen eye.
"We determined the ambassador was the primary suspect," he said.
In a crime report published earlier this week, Arlington County Police said: "The subject has full diplomatic immunity and was not arrested".
Diplomatic staff have full immunity unless their country agrees to waive it, usually only when they are accused of a serious crime.
Recently, ambassadors to the UK were shown to have violated a number of laws but were not prosecuted as they were protected by immunity.
Yesterday, AP claimed an anonymous individual at the embassy confirmed a girl had been taken to hospital.
However, following on from this call another individual – who also refused to be named – said Mangue's daughter was in good spirits.
Equatorial Guinea, located in central Africa, is one of sub-Sahara's largest oil producers and the richest country on the African continent.
However, less than half of the population have access to clean drinking water and 20 per cent of children die before reaching five, according to figures released by the UN.
The Equatorial Guinea embassy in London was unavailable to comment.
Register for free to continue reading
Registration is a free and easy way to support our truly independent journalism
By registering, you will also enjoy limited access to Premium articles, exclusive newsletters, commenting, and virtual events with our leading journalists
Already have an account? sign in
Register for free to continue reading
Registration is a free and easy way to support our truly independent journalism
By registering, you will also enjoy limited access to Premium articles, exclusive newsletters, commenting, and virtual events with our leading journalists
Already have an account? sign in
Join our new commenting forum
Join thought-provoking conversations, follow other Independent readers and see their replies