Pope Francis 'told about alleged child rapist' two years before his arrest
Prosecutors expect more people to come forward with allegations of abuse
Jon Sharman
Wednesday 28 December 2016 11:24 Comments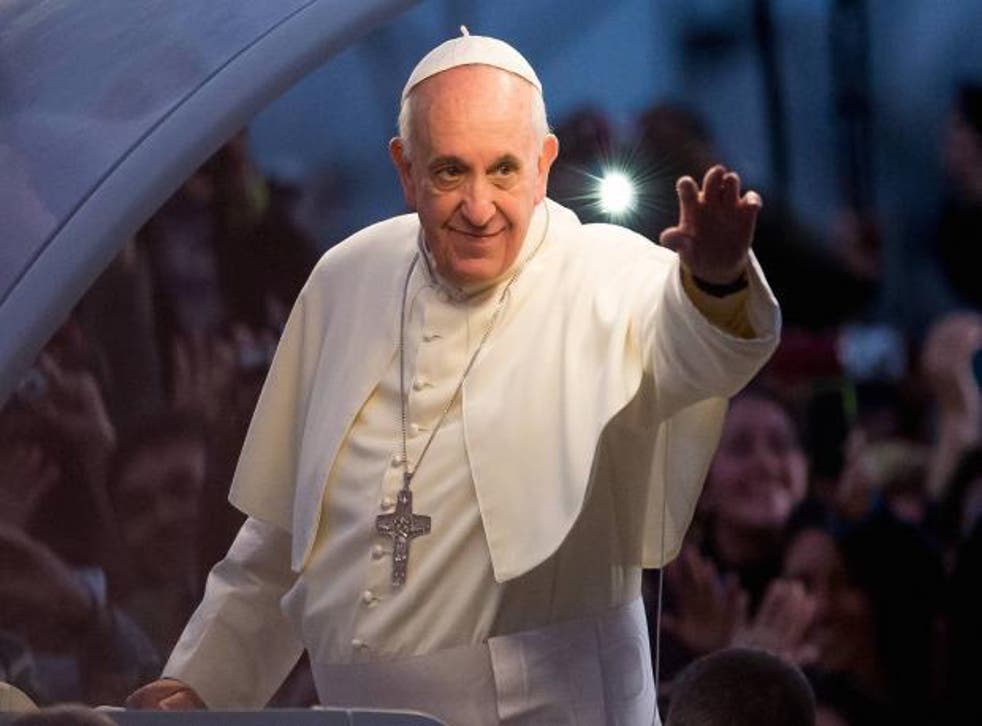 Pope Francis was told as early as 2014 that a Catholic priest accused of sexually abusing children in Italy had been reassigned to a school in Argentina, where he has since been arrested on suspicion of child rape.
The Rev Nicola Corradi, 82, was arrested in late November alongside four other men following allegations of abuse at the Antonio Provolo Institute for hearing-impaired children in Mendoza province.
He was named in the scandal that hit the institute's Verona school in 2009, when 67 students alleged they had been abused. The Verona diocese apologised to students there and the Vatican sanctioned four priests, though not Rev Corradi. In 2014 the students sent the Pope a letter - acknowledged only this year - again naming him as an abuser, living in Argentina.
When Rev Corradi was arrested police reportedly found $34,000 along with magazines featuring naked women in his room.
Two dozen students have said they were attacked by Rev Corradi, the Rev Horacio Corbacho, 55, and three other men at the school in Lujan de Cuyo, a city about 620 miles northwest of Buenos Aires.
One told AP: "They always said it was a game: 'Let's go play, let's go play' and they would take us to the girls' bathroom."
The Pope told US victims of clerical abuse last year that "all responsible will be held accountable" and called for stronger "oversight to ensure that youth are protected".
His Pontifical Commission for the Protection of Minors has announced that newly-appointed bishops will get comprehensive training on how to deal effectively with the root causes of child abuse.
But in February the commission was hit by the sudden departure of British anti-abuse campaigner Peter Saunders from the Vatican, who accused the panel of doing nothing to erase the culture of cover-ups within the Church authority.
In June, Pope Francis announced that clerics can now be dismissed from office if they are shown to neglect their duty of care towards vulnerable children and adults, in addition to creating a legal framework which allows for abusers to be tried in the Vatican.
Prosecutors in Mendoza expect more people to come forward with claims of abuse and they told AP that the Vatican's Congregation for the Doctrine of the Faith had been told about the allegations.
Pope Francis, who is from Argentina, has not spoken publicly about the case and the Vatican declined to comment on Corradi's arrest to AP.
Register for free to continue reading
Registration is a free and easy way to support our truly independent journalism
By registering, you will also enjoy limited access to Premium articles, exclusive newsletters, commenting, and virtual events with our leading journalists
Already have an account? sign in
Join our new commenting forum
Join thought-provoking conversations, follow other Independent readers and see their replies