Pope Francis has joined the Harlem Globetrotters
The famous basketball team presented the pope with his own jersey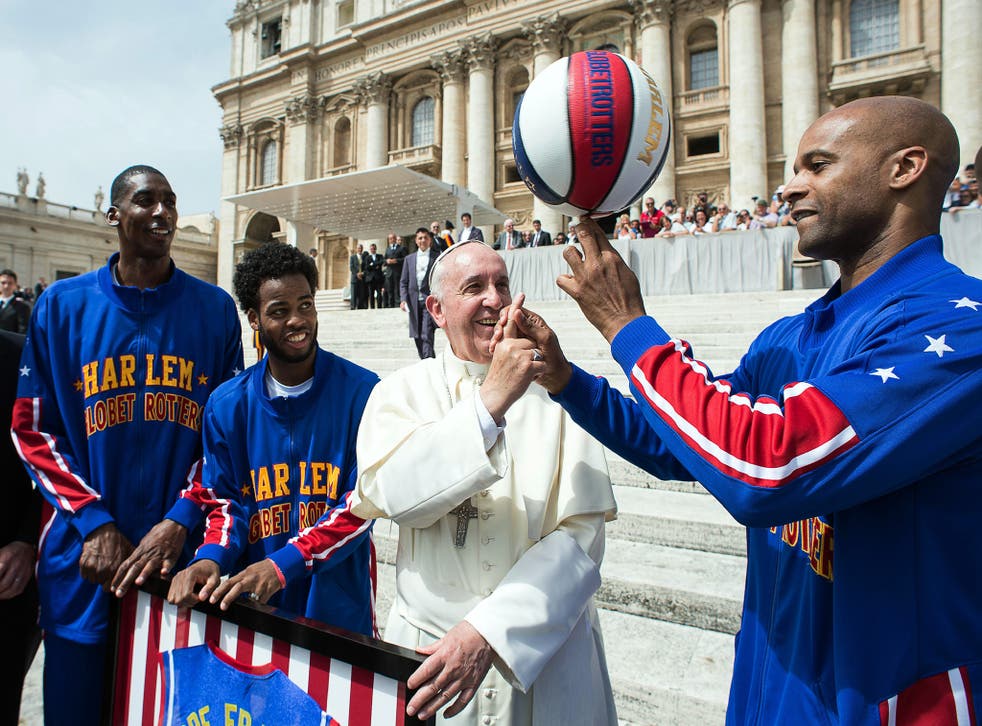 The Harlem Globetrotters have made waves this week by signing the most famous Argentine this side of Lionel Messi to join the legendary basketball team: none other than His Holiness, Pope Francis.
The pontiff was named an honorary member of the Globetrotters at the Vatican on Tuesday and was presented with his own jersey. Francis is the second pope to be named in the team, after Pope John Paul II was given honorary status in 2000, NBC News reported.
The Globetrotters were touring Italy to promote their upcoming 90th anniversary tour, according to Ball if Life.
There was no word on the pope's jump shot, but the Globetrotters did assist him in spinning a basketball on his finger. Give the pontiff a bit more practice time and he'll fit right in.
Honorary member of the Globetrotters is an oddly rare title, and Francis is just the ninth person ever to reach that crowning achievement. The others are former US Secretary of State Henry Kissinger, comedian Bob Hope, NBA legend Kareem Abdul-Jabbar, comedian Whoopi Goldberg, Nelson Mandela, Olympic gold medallist Jackie Joyner-Kersee, Pope John Paul and civil-rights activist Jesse Jackson.
Follow @PaytonGuion on Twitter.
Join our new commenting forum
Join thought-provoking conversations, follow other Independent readers and see their replies