Postman Jermaine Shirley catches twin babies thrown from burning New York building
Shirley caught 11-month-old twin brothers Israel and Ishmael one at a time as they were thrown from a fire escape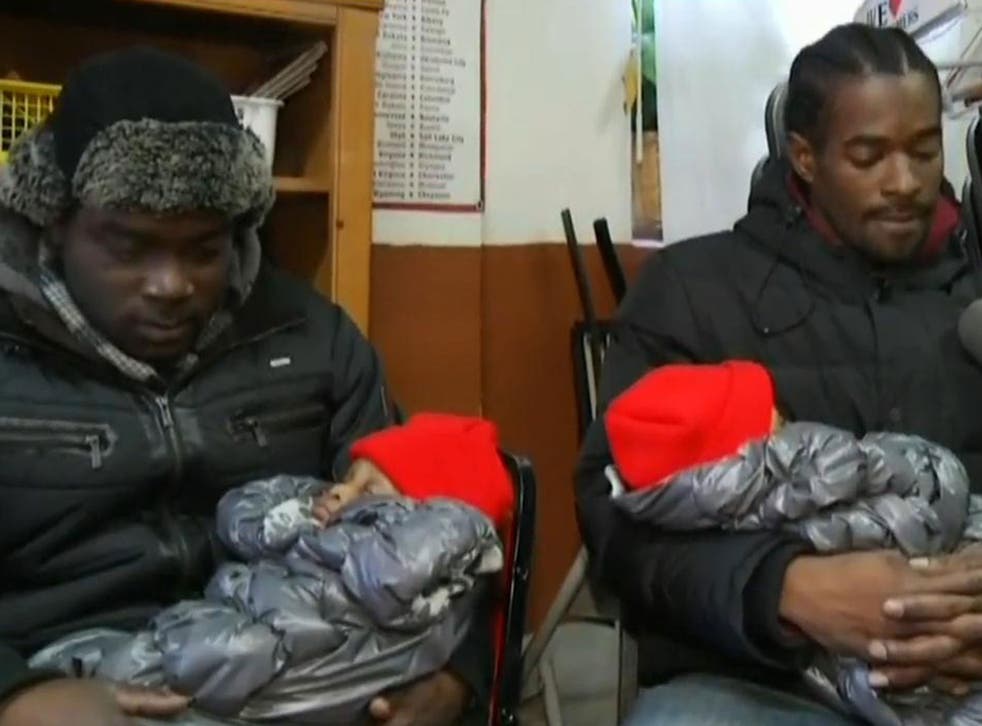 A New York postal worker has been hailed as a hero after catching two 11-month old twins who were thrown from the third-floor of a burning building.
Jermaine Shirley caught twin brothers Israel and Ishmael one at a time. They emerged from the incident unscathed.
According to Bronx News 12, Mr Shirley was on his way to work on Wednesday morning when he smelled smoke in his six-apartment building in the Bronx.
He told the station he ran to the back of the building and saw his neighbour Everdean Codner, who had gone to the fire escape with his two twins after a fire ignited in a vacant apartment. Mr Shirley told Mr Codner to drop the babies down to him, before alerting other people living in the apartment block of the fire.
Mr Codner said he and Mr Shirley have been friends for seven years having lived near each other in the building.
The US Postal Service has announced it is now nominating Shirley for the Post Master General Heroes Program - the highest form of recognition an employee can achieve.
Mother Nikalia Codner told the New York Daily New the twins were taken to the Jacobi Medical Center and later released. "They're fine, thank God", she said. "It really is a miracle."
The rest of the family made also managed to escape by climbing down the fire escape.
The cause of fire is under investigation by fire officials.
Join our new commenting forum
Join thought-provoking conversations, follow other Independent readers and see their replies