President Obama says 'playing like a girl means you're a badass'
The US Women's National Soccer team was honoured at the White House for winning the 2015 World Cup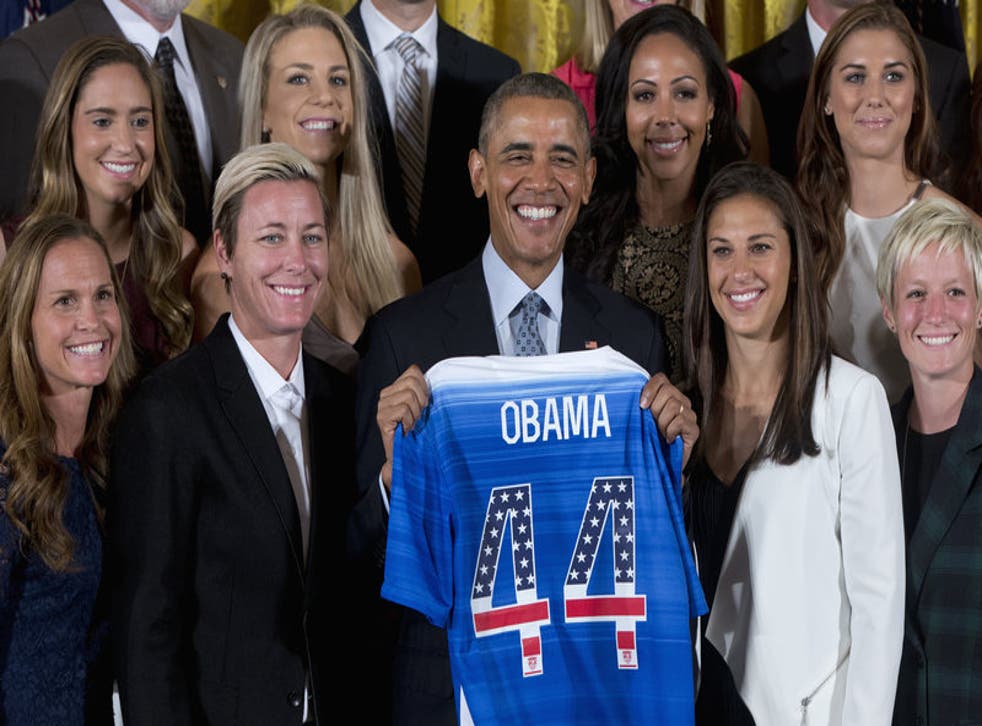 President Barack Obama honoured the US Women's National Soccer team at the White House on Tuesday for winning the 2015 World Cup.
"They've inspired millions of girls to dream bigger and, by the way, inspired millions of boys to look at girls differently, which is just as important," the president said.
The US topped Japan 5-2 in the final 2015 World Cup back in July. The feminist-in-chief applauded the team's class, excitement and the example they've set for Americans and women across the world.
"This team taught all America's children that playing like a girl means you're a badass," he said to a generous applause. "Perhaps I shouldn't have used that phrase. Playing like a girl means being the best. That's what American women do. That's what American girls do.
"That's why we celebrate this team. They've done it with class. They've done it with the right way. They've done it with excitement. They've done with style."
President Obama also gave props to star midfielder Carli Loyd, who earned the 2015 Golden Ball Trophy after scoring a hat trick in the final.
"Carli's performance was so good that by the time the game was over, someone had changed her title on Wikipedia from 'midfielder' to 'president of the United States.' Which, by the way, the job is about to open up," he said. "I guarantee you Carli knows more about being president than some of the folks who are running. But that's a whole other topic of conversation."
Watch the entire ceremony below:
Join our new commenting forum
Join thought-provoking conversations, follow other Independent readers and see their replies