President Obama to visit Saudi Arabia to pay respect to King Abdullah
US president will visit new Saudi king to reinforce US-Saudi relations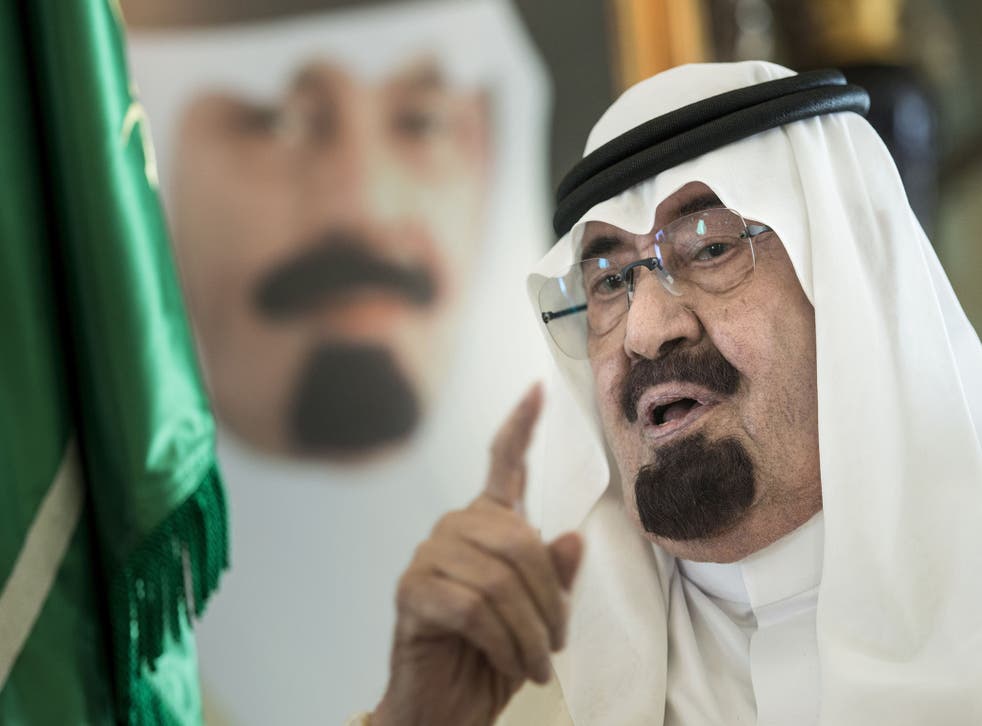 US President Barack Obama cut short his India trip – skipping a visit to the Taj Mahal – so he could stop in Saudi Arabia on Tuesday and pay respect to former Saudi leader King Abdullah, who died last week.
Mr Obama will be arriving in Riyadh, the Saudi capital, flanked by a large bipartisan group, including former Republican secretaries of state James Baker and Condoleeza Rice, as well as John McCain, who Mr Obama defeated in the 2008 presidential election, CNN reported.
The delegation is in Saudi Arabia primarily to show support for the country following the death of its former ruler. Mr Abdullah died last week. Official records are unclear about his age, but he was believed to be either 90 or 91.
Read more about King Abdullah's death here.
Saudi Arabia has been an import US ally in a tumultuous region, helping the US battle both al-Qaeda and Isis. Some tension has emerged in the relationship recently over the US effort to engage Iran in nuclear dialogue. Saudi Arabia, comprised primarily of Sunni Muslims, and Iran, of Shiite, are often bitter rivals in the Middle East.
During the visit, Mr Obama is expected to meet with new Saudi ruler King Salman to underscore the importance of maintaining a strong US-Saudi relationship. No itinerary has been released, but the two are expected to address human rights and oil, among other topics.
Reinforcing a strong relationship with Saudi Arabia is thought to be high on the US agenda, as the fight continues with Isis and with the recent dissolution of the government in Yemen, which had been an important US ally against al-Qaeda.
Follow Payton Guion on Twitter @PaytonGuion.
Join our new commenting forum
Join thought-provoking conversations, follow other Independent readers and see their replies