Prince Andrew sex allegations: Virginia Roberts had rape claim rejected at 14 'over credibility'
Lawyers for Ms Roberts say she 'will not be silenced' by emergence of 1998 court records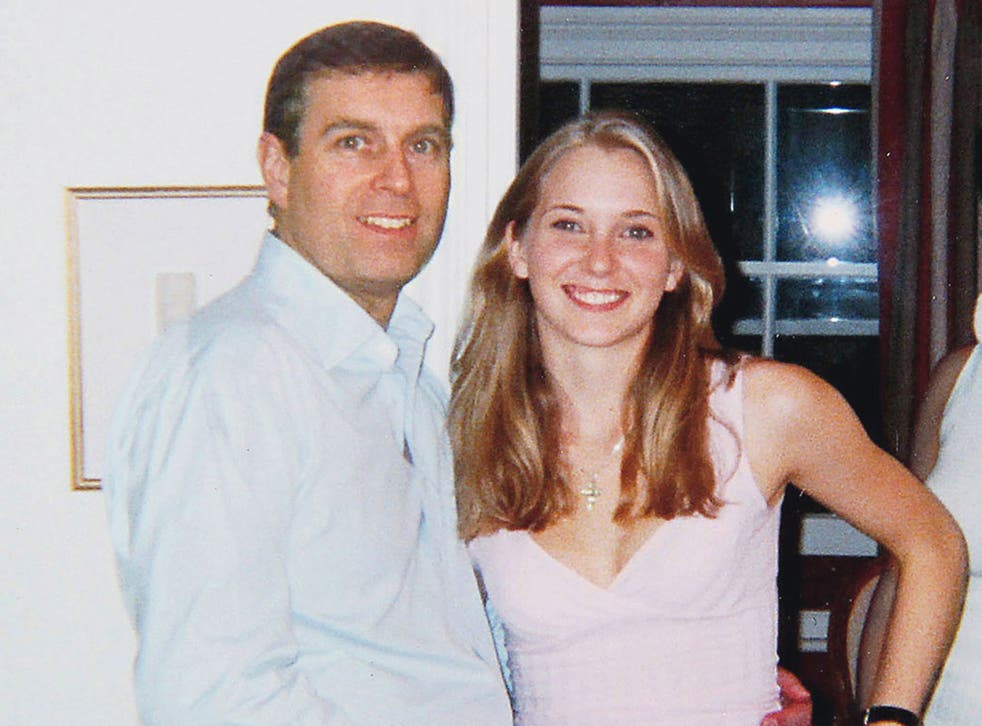 Lawyers for the alleged "sex slave" at the centre of allegations against the Duke of York have said she "will not be silenced" by reports that she had a rape claim rejected at the age of 14.
Virginia Roberts, who has waived anonymity in her bid to support prosecution against the billionaire financier and convicted paedophile Jeffrey Epstein, claims she was made to have sex with Prince Andrew three times when she was aged 17.
The age of consent in Florida, where two other unnamed women are petitioning for Epstein's prosecution, in 18. Buckingham Palace, Epstein and the financier's other named friends have repeatedly denied the claims.
It has now emerged that, according to court papers obtained by the New York Daily News, Ms Roberts claimed to have been raped by two male acquaintances in 1998.
Then 14, Ms Roberts said she was drinking and smoking cannabis with two boys aged 17 and 18 in a car near West Palm Beach in Florida when she passed out, waking up to find them taking turns to have sex with her in an ordeal "lasting around five to seven hours".
The alleged incident, months before Ms Roberts entered into employment with Epstein, was investigated by police after it was reported by her mother. But prosecutors eventually decided not to pursue the case "due to the victim's lack of credibility and no substantial likelihood of success at trial", the Daily News reported.
Sigrid McCawley, one of Roberts' current lawyers, said that "blaming a girl, who by age 14 had been sexually abused, and who finally went to the police for help, is both wrong and hurtful".
"For the prosecutors to describe her as not credible means only that they did not think they had sufficient evidence to win," McCawley said. "But she was raped, and to be victimised all over again with the leak of sealed juvenile records is disgraceful."
Earlier this month, Ms Roberts issued a sworn statement in the US courts in which she said she feared "some kind of major cover-up is going on to protect" Epstein.
"Based on my knowledge of Epstein and his organization, as well as discussions with the FBI, it is my belief that federal prosecutors likely possess videotapes and photographic images of me as an underage girl having sex with Epstein and some of his powerful friends," she said.
Prince Andrew: Life in pictures

Show all 15
The financier was convicted in 2008 of one count of soliciting sex from an underage girl and sentenced to 18 months in jail.
Mr Epstein only served 13 months in jail before before being released and forced to register as a sex offender. It has been alleged that Mr Epstein received special treatment from US prosecutor after lobbying from Prince Andrew, something Buckingham Palace has also denied.