Profile: Paul Walker, star of the Fast & Furious movie series, who has died aged 40
Los Angeles-born actor described as a 'talented artist, devoted philanthropist and friend'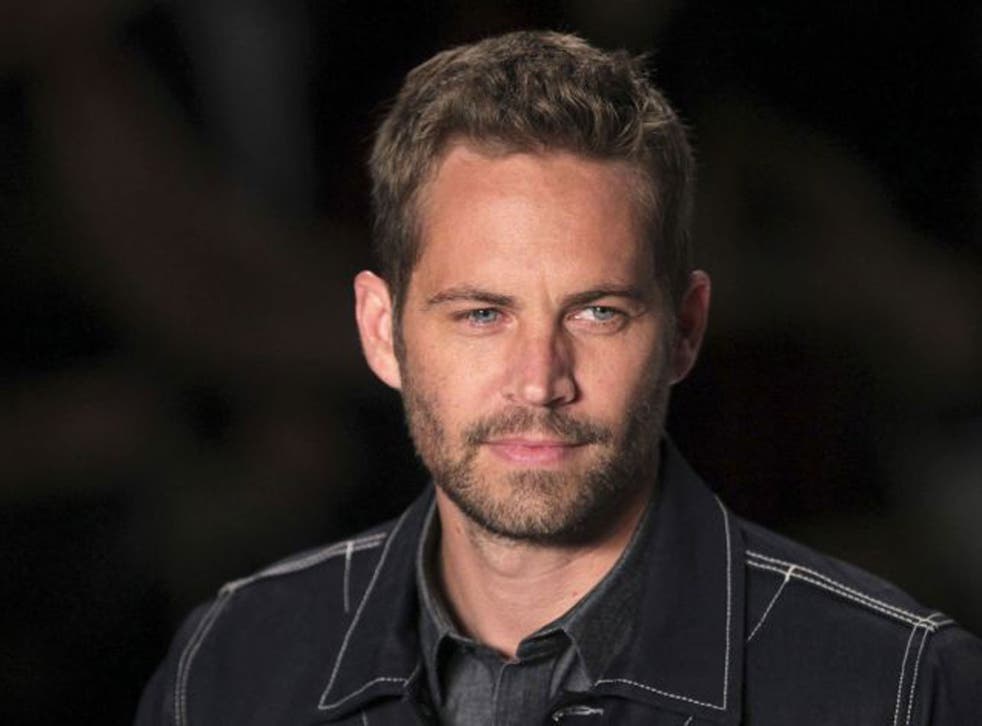 The actor Paul Walker, who died late yesterday afternoon in a Los Angeles car crash at the age of 40, rose from a simple Californian background to star in one of the most successful movie franchises of all time.
Walker was born in Glendale, one of the largest LA suburbs, to a fashion model mother and a sewer contractor. He was the eldest of five children, in a working class Mormon household.
When he was only a toddler, Walker's mother began taking him to auditions for magazines and TV commercials. He was a child model from the age of two, and said his early career was a way in which he helped provide for the family.
Paul Walker: A career in pictures
With his accelerated start in show business, Walker won a string of parts as a child in 1980s TV shows. They included minor roles in Charles in Charge and Who's the Boss.
Walker made his feature film debut in the 1998 Disney surfer comedy Meet the Deedles, which fared poorly at the box office and received mainly negative reviews.
Nonetheless, with his blonde-haired, blue-eyed surfer looks and easy, warm charm, Walker soon secured supporting roles in the films Pleasantville, Varsity Blues and Flags of Our Fathers.
He then starred alongside Joshua Jackson in the film The Skulls in 2000, directed by Rob Cohen and produced by Neal H Moritz.
This would be the start of Walker's rise to fame, as the trio collaborated again for the 2001 street-racing action movie The Fast and the Furious.
Based on an article in the magazine Vibe about underground street races, the film became an unexpected hit, with Walker cast as undercover police officer Brian O'Conner and Vin Diesel in the lead role as ex-convict Dominic Toretto.
When Diesel dropped out temporarily for sequel 2 Fast 2 Furious, Walker stepped into the lead part. It was a dream role, the actor said, and as a self-confessed "gearhead" he kept the character's signature sports car from the film.
Walker starred in other films, including the crime thriller Running Scared, the Antarctic adventure Eight Below and the heist film Takers. Though his stardom didn't make as much of an impact outside the Fast & Furious series, Walker continually drew praise from his co-stars and directors as a kind-hearted and eager collaborator.
Fast & Furious proved to be an enduring success, with work already underway on a seventh instalment at the time of Walker's death, and plans spoken of for an eighth.
With a total worldwide box office of nearly $2.4 billion, the series is among the 15 top-grossing movie franchises ever made. The recent sixth instalment, starring Dwayne "The Rock" Johnson and Michelle Rodriguez alongside Walker and Diesel, was the most successful yet, taking $788 million at the box office.
While he was also reported to be an investor in the Always Evolving car shop in Valencia, California, Walker maintained a number of interests beyond shooting action films and driving fast cars.
He majored in marine biology at community college, and often spoke in interviews of his continued love of the sea and how he considered taking on a career in science.
In 2010, he formed the Reach Out Worldwide charity to aid people affected by natural disasters, and that year he visited Chile after it was struck by an earthquake and subsequent tsunami.
Before his death Walker completed filming for the upcoming drama Hours, about the devastation of Hurricane Katrina. Produced by Lionsgate's Panelion Films, it is set to be released on 13 December.
He also stars in Brick Mansions, a remake of the French action film District B13, which is in post-production and due for release next year. It is being produced by Relativity, whose president Tucker Tooley said: "Paul was an incredibly talented artist, devoted philanthropist and friend."
A friend of Walker's who attended the fundraiser for Reach Out Worldwide on Saturday, Bill Townsend, told AP Radio, "He was very happy. He was smiling at everybody, just tickled that all these people came out to support this charity. He was doing what he loved. He was surrounded by friends, surrounded by cars."
Walker is survived by his daughter, Meadow, aged 15.
Join our new commenting forum
Join thought-provoking conversations, follow other Independent readers and see their replies