Rachel Dolezal's adopted brother claims rights activist told him not to 'blow cover'
Her parents claim she is Caucasian and has been pretending to be black
Lizzie Dearden
Saturday 13 June 2015 12:09 Comments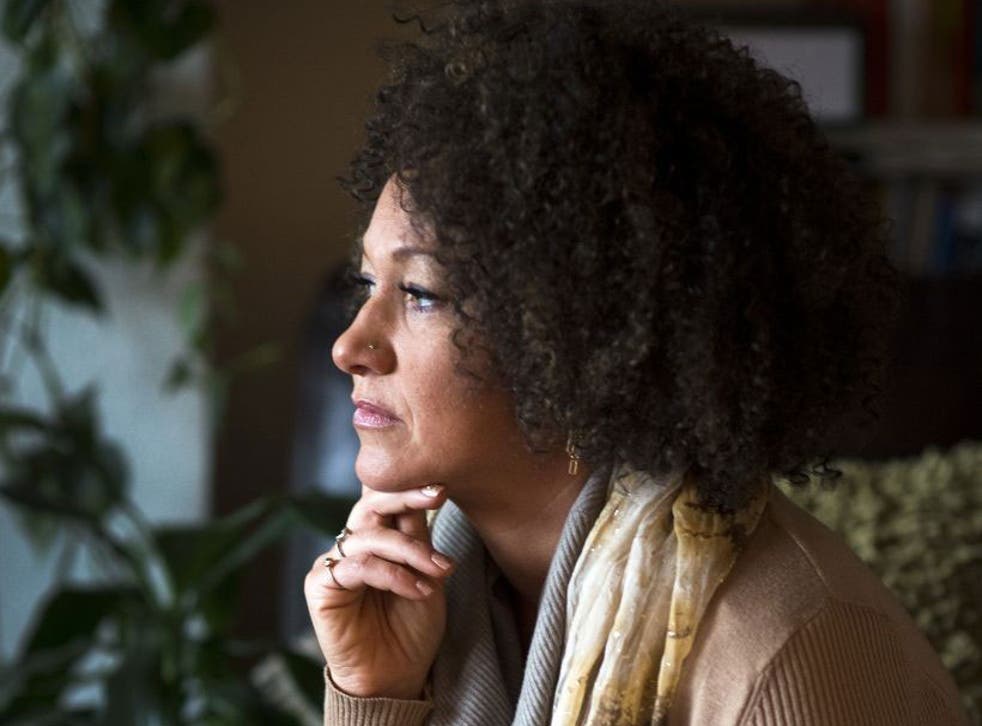 The adopted brother of a US civil rights activist accused of pretending to be black has claimed she told him not to "blow her cover".
Rachel Dolezal, 37, is president of the National Association for the Advancement of Colored People (NAACP) branch in Spokane and sits on a police advisory board, but her estranged parents claim she has falsely represented herself as an "African American woman or biracial person".
Ezra Dolezal, her adopted brother, told BuzzFeed News she asked him to pretend he was her "blood brother" because he was black when she moved to the city, in Washington state, three years ago.
"She just told me, 'Over here, I'm going to be considered black, and I have a black father. Don't blow my cover,'" he said.
"She wanted to make a new life for herself but she took it to the ultimate extreme…she created a whole new identity for herself."
Mr Dolezal, 22, who is one of her two adopted brothers, claimed she used make-up to appear "darker and darker" and permed her hair in a gradual change starting around six years ago.
His account matched that of parents Larry and Ruthanne Dolezal, from Montana, who claimed that they and their daughter were of "European descent" last week.
Ms Dolezal responded to the furore by saying that she does not "give two s***s" about the announcement, which was accompanied by a picture appearing to show her as a fair, blonde child
"I would say that if I was asked I would definitely say that yes I do consider myself to be black," she said after being questioned about her race.
In a statement yesterday, the NAACP championed its "long and proud tradition of receiving support from people of all faiths, races, colours and creeds".
A spokesperson said: "Rachel Dolezal is enduring a legal issue with her family, and we respect her privacy in this matter.
"One's racial identity is not a qualifying criteria or disqualifying standard for NAACP leadership."
The group said it was standing by Ms Dolezal's "advocacy record" and called on the police to seriously investigate the hate mail she claims to have received.
An inquiry is underway into whether Ms Dolezal, who is also part-time as an Africana Studies professor at Eastern Washington University, violated city polices when she stated her racial identity in official documents.
Register for free to continue reading
Registration is a free and easy way to support our truly independent journalism
By registering, you will also enjoy limited access to Premium articles, exclusive newsletters, commenting, and virtual events with our leading journalists
Already have an account? sign in
Join our new commenting forum
Join thought-provoking conversations, follow other Independent readers and see their replies