Rare British Guiana stamp breaks records after selling for £5.6m at auction
The one-cent magenta stamp is a philatelist's dream and now the most valuable stamp in the world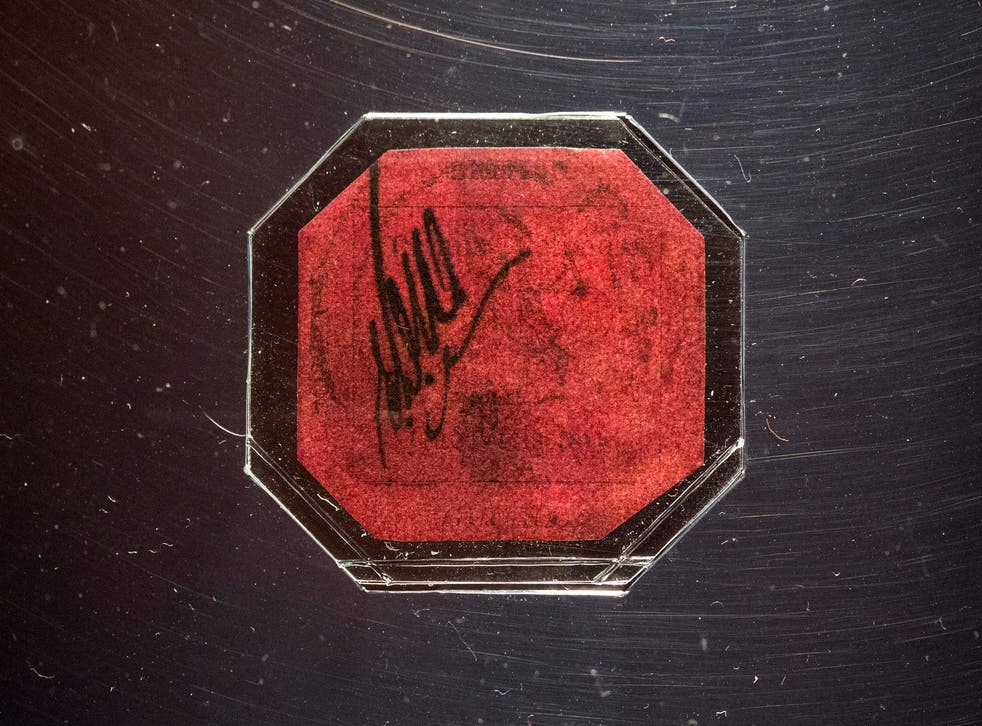 A rare 19th century stamp from one of Britain's former colonies has made history after being sold at auction for $9.5million (£5.6million) – becoming the most expensive item ever made in terms of size and weight.
The octagonal one-cent magenta stamp from British Guiana – now the Republic of Guyana – dates back to 1856 and at 2.5cm by 3.2cm has become the priciest object by weight and size, according to Sotheby's auction house.
It sold within two minutes at the New York lot yesterday to an anonymous bidder, a fair amount below the $10-20million that it was expected to fetch.
The final price was also the most ever paid for a stamp, smashing the previous record of $2.2million which the Swedish Treskilling Yellow took in 1996, though it changed hands for an undisclosed amount in 2010.
It is the first time that the stamp - heralded as the dizzying height of stamp collecting; a holy grail – has been seen in public for 30 years.
Emblazoned with blank ink and bearing the initials of the postmaster and a faded image of a ship, David Redden, Sotheby's director of special projects, told the crowded New York room that the stamp has "extraordinary fame and charisma," according to AFP.
It had originally been printed in an emergency after a shipment of stamps from London to the South American country was delayed in 1856.
Yesterday it was sold by the estate of the late John du Pont who as a keen philatelist, bought the stamp for almost $1million in 1980. He was an American multi-millionaire and heir to the DuPont chemicals fortune who was convicted of murder in 1997, dying in his cell in 2010.
Du Pont was the stamp's most recent owner, but it had changed hands a number of times – always surpassing its previous price – since 12-year-old Scottish schoolboy, Louis Vernon Vaughan, first catalogued it in 1873.
Sotheby's says on its website: "The Philatelic Record formally acknowledged that the British Guiana was unique: 'This is without doubt, in our opinion, the rarest stamp in the world, in its solitary grandeur'."
"More than a century and a half after its creation, this stamp remains the ne plus ultra of the world's most popular collecting pursuit."
Some of the proceeds will be donated to the Eurasian Pacific Wildlife Conservation Foundation.
Join our new commenting forum
Join thought-provoking conversations, follow other Independent readers and see their replies