Rattlesnake selfie: Man 'may lose hand' after trying to photograph himself with venemous snake
Victim was left in considerable pain after venomous snake bit him on the hand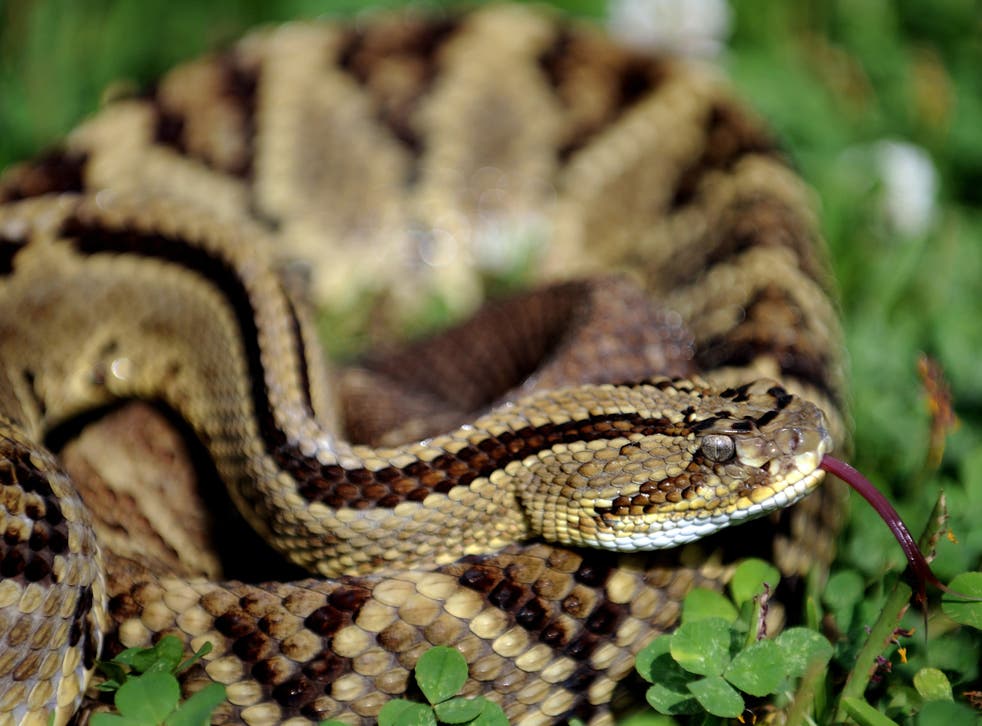 A California man who tried to take a selfie with a rattlesnake faces losing his hand after the snake bit him.
Alex Gomez, 36, from Lake Elisinore, found the snake on his family's ranch while he was collecting rubbish.
He picked it up to pose for a selfie, but the snake bit him on the hand, causing his hand to swell and leaving him in considerable pain.
His neighbour, Byron Bonilla, called the emergency services and Mr Gomez was taken to hospital, according to reports.
Mr Gomez has received little sympathy from his family over the incident.
His mother, Deborah, has appeared on local news to share the "embarrassing" story of the potentially deadly incident.
In pictures: Animal communication

Show all 5
"I told him the news people had been calling, and he said 'Mum, you better not', and I said 'I'm going to'," she said in an interview with KCAL 9, a CBS subsidiary.
"I'm going to teach him a real good lesson when he gets home. No mercy for him."
She said he might lose his hand as the skin around the bite was "rotting away".
Rattlesnakes are venomous and produce a hemotoxic venom that causes necrosis of cells and disrupts blood clotting.
California sees about 800 people a year bitten by rattlesnakes.
Join our new commenting forum
Join thought-provoking conversations, follow other Independent readers and see their replies