Rentboy.com chief executive and six employees arrested on prostitution charges
The website is accused of hosting adverts for prostitutes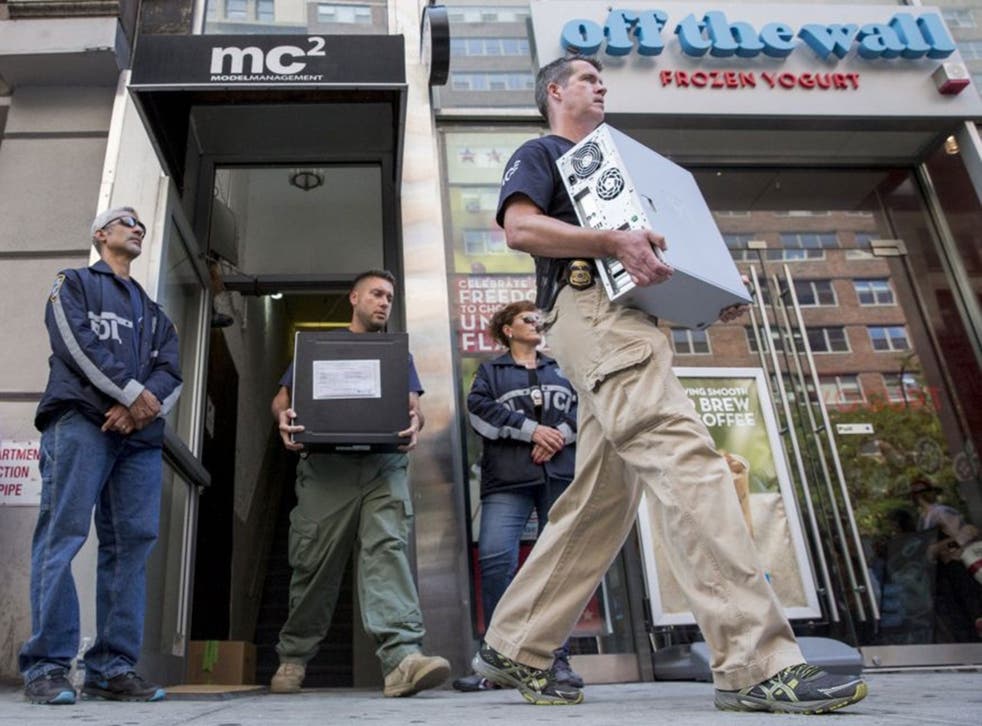 The chief executive of Rentboy.com, an online male escort service, and six of the firm's employees have been arrested over allegations of promoting prostitution, and making millions of dollars in the process.
Jeffrey Hurant, 50, who operates his firm from Manhattan, has been accused of selling adverts to high-priced male prostitutes, and charging Rentboy.com users up to $299 (£193) a month to access the notices.
Officials raided the headquarters of the website, and issued warrants authorising the seizure of over $1.4millon in proceeds from six bank accounts.
The firm is believed to have made more than $10million from the operation since 2010, according to federal prosecutors in Brooklyn. The authorities have shut down Rentboy.com in the wake of the allegations.
In a disclaimer, Rentboy.com said its aimed to provide its customers with companionship, and has guidelines which ban offers of sex in exchange for money.
However, a criminal complaint has included several adverts alleged to be from the website, which reference sex acts; offered potential customers reviews of sexual performance and listed rates ranging from $150 an hour to $3,500 for a weekend.
Hurrant has claimed in interviews that he launched the website because "escorts were a disenfranchised group," and he wanted to "the oldest profession in the world up to date with all the latest technology," the criminal complaint alleges he said.
Rentboy.com also hosted an annual awards show for escorts called the Hookies, the complaint says.
"As alleged, Rentboy.com attempted to present a veneer of legality, when in fact this internet brothel made millions of dollars from promotion of illegal prostitution," Acting U.S. Attorney Kelly Currie said in a statement.
If found guilty, each defendant could be handed a five year prison sentence.
Additional reporting by AP
Join our new commenting forum
Join thought-provoking conversations, follow other Independent readers and see their replies