Revealed: Hillary Clinton earns $200,000 from lucrative world of after-dinner speaking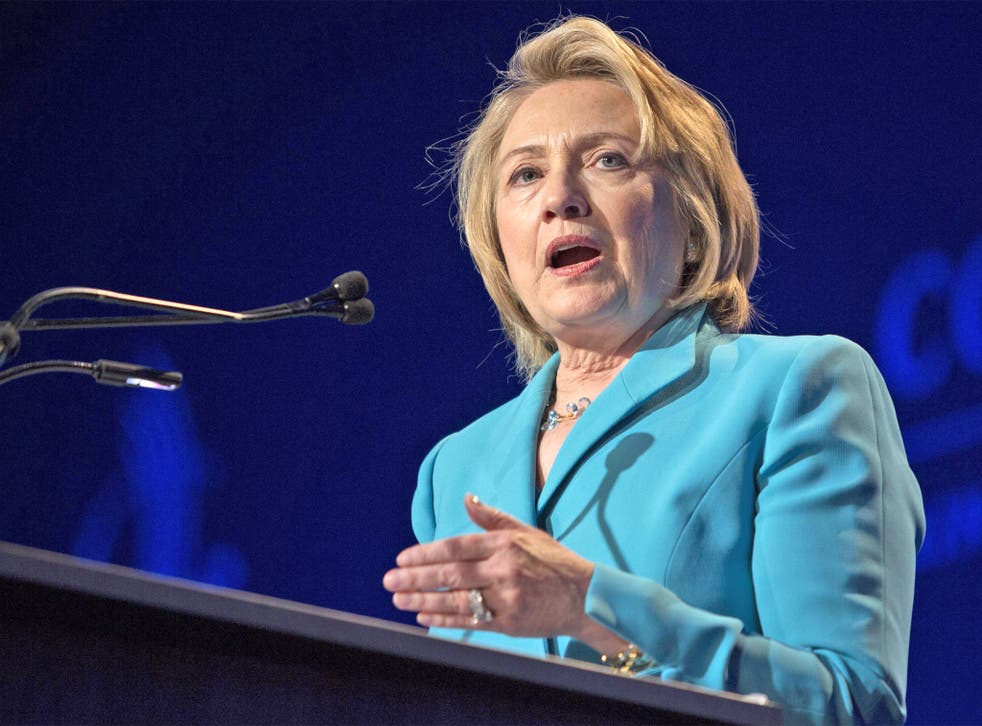 Former US Secretary of State Hillary Clinton rakes in up to $200,000 (£132,000) a night in the lucrative world of professional speechmaking, according to The New York Times.
The business, which has netted her husband more than $100 million since he left the White House in 2000, sees Mrs Clinton offer insights into the highest echelons of American politics, shake a few hands and pose for a few photos before being whisked away – often in a pre-negotiated private jet.
According to the paper, after-dinner speaking may be a tactical venture for the former First Lady, who is widely rumoured to be considering a 2016 Presidential bid. Many of those who have attended events where she has appeared say Mrs Clinton shows a personal side, reminiscing about her mother and doting on her daughter Chelsea.
But she also delivers remarks akin to those one audiences might expect to hear in an election campaign. Attacking political inertia surrounding immigration, border security and health policy, she told a crowd of 17,000 in Chicago: "I hope it's heading to a new law that will resolve a lot of these issues. It's way overdue."
She does not make her speechmaking schedule public, but news of the astronomic costs of booking the former diplomat emerged after trade groups publicised the events. A spokesman for Mrs Clinton reportedly declined to comment.
The revelations have sparked interest among right-wing groups, who have taken to checking the 65-year-olds commitments for signs of hypocrisy or conflicts of interest.
Tim Miller, the executive director of conservative group America Rising, said: "We're starting immediately to monitor both Hillary and the other Democratic rising stars and collect, tag and characterize their speeches so we can hold them accountable when the campaign begins in earnest."
Hillary and Bill Clinton are both represented by the Harry Walker Agency, a hugely successfully group booking agents that also look after former UN Secretary General Kofi Annan and George W. Bush' Vice President, Dick Cheney.
While his wife has earned a significant sum since leaving office just months ago, it is former President Clinton who is regularly invited to the big-money events. One event in Nigeria reportedly netted him $700,000 last year, bringing his annual earnings from speech to $17 million in 2012.
Join our new commenting forum
Join thought-provoking conversations, follow other Independent readers and see their replies