Rio 2016: How to get cheap last-minute flights to the Olympics in Brazil
Remarkable bargains available as prices slump with Games days away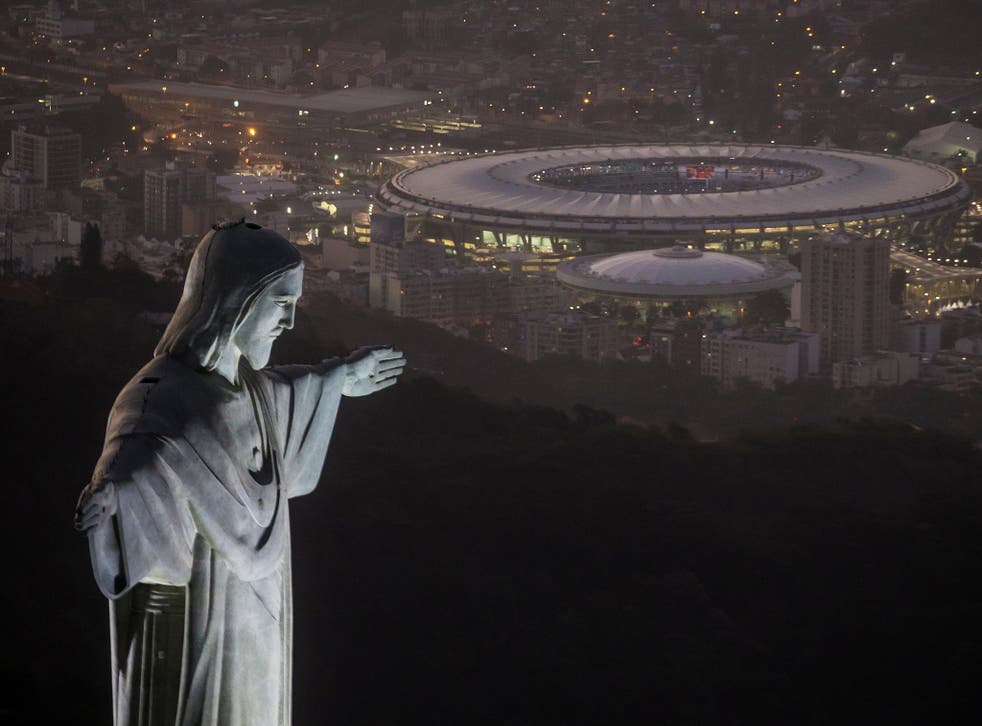 For companies hoping to make a fortune from sports fans attending the Rio Olympics, expectation is turning to desperation.
As the clock counts down to the opening ceremony in the Maracana Stadium on Friday night, last-minute travellers to the Games can pick up some remarkable bargains – to the fury of sports fans who paid a fortune months or years ago to attend Rio 2016 and now find they wasted thousands of pounds.
Each Olympiad for several decades has followed the same pattern in terms of pricing for flights and accommodation. Airlines and hoteliers set their prices astronomically high. They find some takers who mistakenly believe that seats and beds will be in short supply. Anyone who waits patiently until a few weeks or days before the Games can be confident of snapping up plane tickets and hotel rooms for the same, or less than the usual price in a non-Olympic year.
That phenomenon has been accentuated this year by the spread of the Zika virus and the state of the Brazilian economy. The virus has deterred some prospective competitors and overseas visitors, while the demand from Brazilians from other parts of the country has not met expectations.
At the start of this year, a typical short-stay package sold through an official Olympics agent cost around £2,500, excluding air fares. It included three nights in a three-star hotel and tickets for athletics and volleyball events. The same deal, assembled online, could cost as little as £500 today, even after the post-referendum collapse of sterling.
Flights on the only airline with a non-stop service from the UK to Rio, British Airways, remain expensive – £2,000 or more for an economy return, with some dates completely sold out. But connecting services are widely available for far less.
The Independent has been tracking fares from the UK to Rio over the past month. Travellers prepared to take a convoluted route, perhaps with two changes of plane, can find fares from London under £1,000 for a return, while good connections on high-quality airlines from a range of UK airports are going for around £1,200.
There has been no last-minute rush for available seats. In contrast, it appears that airlines are making more space available in the cheaper booking classes in a bid to extract at least some revenue from still-empty seats.
Many top-end hotels are full, with media and officials block-booked into the city's best rooms but mid-range properties have plenty of space at now-reasonable prices. A good quality budget hotel such as the Ibis Rio Porto Atlantico has rooms available almost every night of the Olympics at £100 for a double. Many hostels are selling beds in dorms for around the £20 mark.
Tickets for many events have proved embarrassingly hard to sell. For less popular sports, tickets are readily available at £9 – sharply lower than prices for London 2012. Touts who were hoping to make a fortune are now desperate to offload their ticket stock for whatever they can get. They find themselves in competition with the organisers, who still have good seats available even for key athletics finals at the Estadio Nilton Santos at the equivalent of £120.
A welcome bonus for travellers keen to enjoy the city's cultural and tourist highlights is that visitor numbers will be lower than normal, meaning no queues for the cable car to Sugar Loaf Mountain or the funicular to the statue of Christ the Redeemer.
The Santa Teresa colonial quarter, art galleries and natural wonders of the self-styled "marvellous city" can be enjoyed in some tranquillity, although Olympics events have taken over the very best stretches of beach.
As with London 2012, tables at the city's best restaurants could be surprisingly easy to find, enabling the visitor to enjoy some culinary surprises, including possibly the finest Japanese food on the continent at Sushi Leblon.
Rio 2016 water contaminated by raw sewage and waste

Show all 8
Feijoada, the meat-heavy stew that is Brazil's version of a Sunday roast, is a Rio essential, though it is unlikely to find favour with the world's finest athletes.
One group of entrepreneurs still looking forward to handsome profits are the criminals who are converging on Rio from across Brazil and the rest of South America. The city's crime rates are expected to soar. The Foreign Office advises British travellers to "Be ready to hand over your valuables if threatened; do not attempt to resist attackers". Visitors are advised to keep a spare credit card for emergencies in the hotel safe, preferably in a sealed envelope "to indicate fraudulent access to the safe".
The city authorities are hoping the heavy police presence will deter robbers, and that the dip in tourism will be offset by the high profile Rio gains worldwide.
In years to come, it may be but the other certainty for Olympic hosts over the years is that immediately after the closing ceremony, there is an almighty slump in visitor numbers. The post-Games lull before the Paralympics begins is likely to see the lowest air fares and hotel rates in years.
Join our new commenting forum
Join thought-provoking conversations, follow other Independent readers and see their replies