Road Bike Party 3: Watch incredible footage of a cyclist hitting the dirt in California in Martyn Ashton's latest video
The guys who blew us away with 'Road Bike Party' are back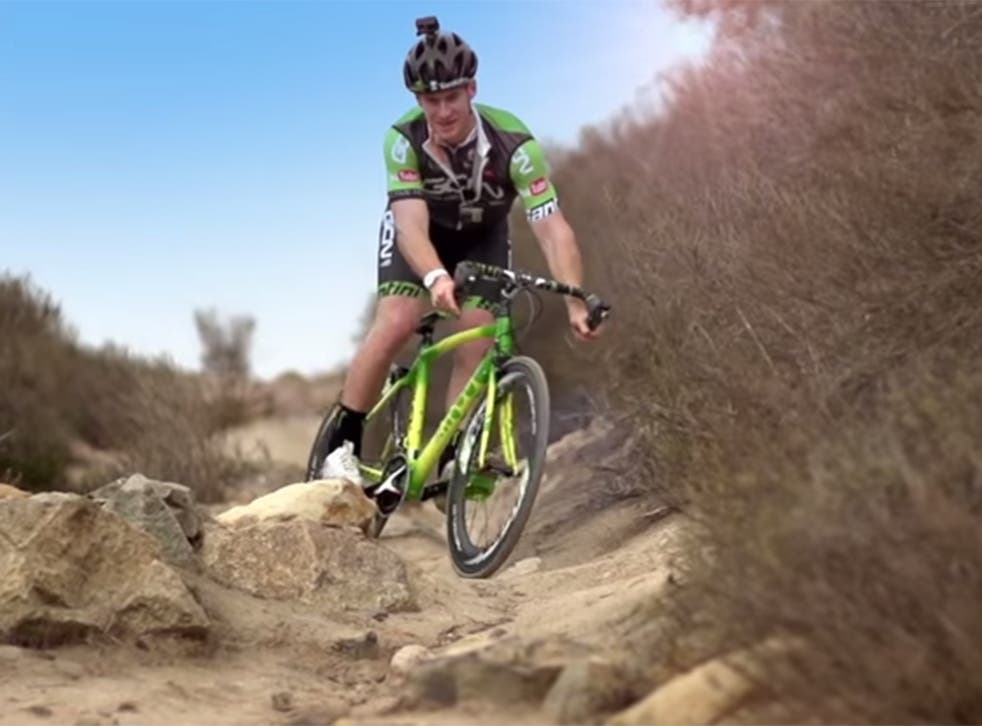 The latest instalment of 'Road Bike Party' from Martyn Ashton is finally here - and it's even better than the last one.
Starring Sam Pilgrim, the incredible four-minute video shows the stunt cyclist riding through San Diego, California.
From the streets and sidewalks of the city to dessert terrain, Pilgrim puts a carbon Ridley Noah bike through its paces. At one point Pilgrim even mounts a skateboard while still riding on his bike.
The video was uploaded to YouTube on 23 December and has garnered over 500,000 views since then.
The video description says, "We're pretty sure we answered the question of "Can a road bike kill it in the dirt?" with a resounding yes!" And it's certainly safe to say that this footage will not disappoint.
This is the third video from former British and World Champion cyclist Ashton, whose original video 'Road Bike Party' in 2012 went viral and saw him shoot to new levels of fame online.
In the video, Ashton took a spin on a £10,000 bike used by Bradley Wiggins and Mark Cavendish. Ashton decided that the bike, which won the 2012 Tour de France, deserved a "road bike party" hence the title of the video. The footage went on to attract a whopping 11 million views on YouTube.
However, last year Ashton suffered an accident during the bicycle trials at Silverstone's Moto GP, leaving him paralysed from the waist down.
He had already been secretly working on a follow up to 'Road Bike Party and did not let his accident stop Ashton from completing his goal – thanks to a little help from his friends.
Thankfully, it appears that Ashton has no plans to stop any time soon. 'Road Bike Party 3' was directed by Ashton and Robin Kitchin, who worked together on the previous two videos.
Join our new commenting forum
Join thought-provoking conversations, follow other Independent readers and see their replies