Rolling Stone magazine targeted in $25m fraternity lawsuit
The magazine has long retracted the story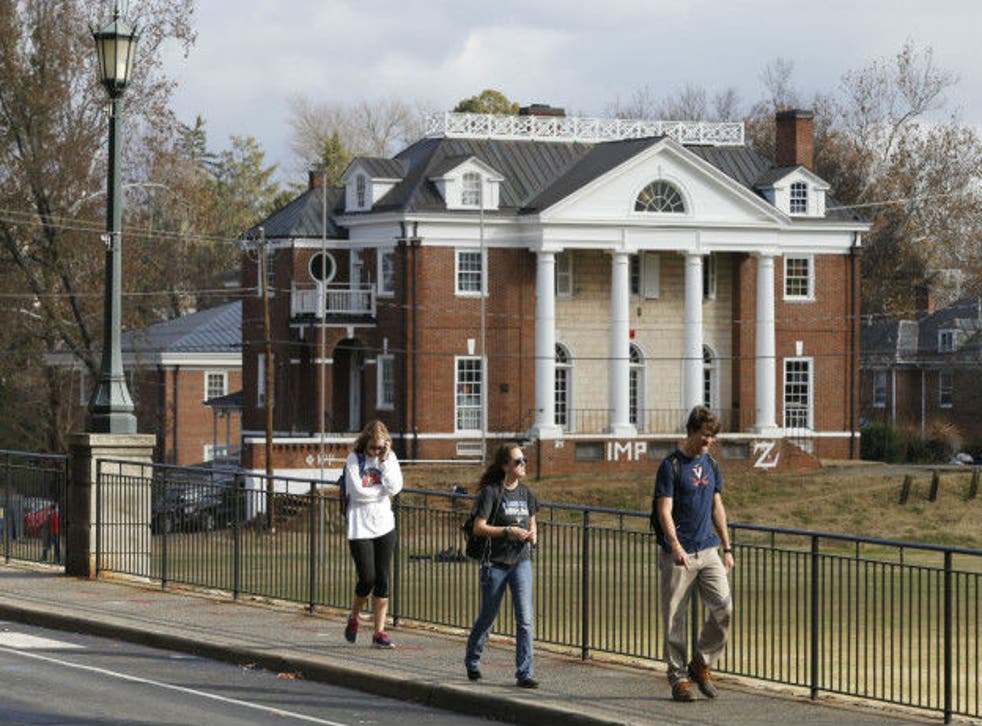 The student group at the centre of a now infamous article about an alleged gang rape at the University of Virginia, has filed a lawsuit seeking $25m from Rolling Stone magazine.
The Phi Kappa Psi chapter at the University of Virginia filed the complaint on Monday at Charlottesville Circuit Court. It also names the article's author, Sabrina Rubin Erdely, as a defendant.
The student group had made clear its intentions earlier this year, alleging the magazine had published "reckless reporting" that it said had damaged its reputation.
The Associated Press said lawsuit about the November 2014 article made the fraternity and its members "the object of an avalanche of condemnation worldwide".
In the 9,000-word article article, a student identified only as Jackie described being raped by several men at the Phil Kappa Psi fraternity house. Discrepancies in the story prompted Rolling Stone to retract the story, headlined A Rape on Campus.
Police say they found no evidence to suggest the incident at the centre of the article took place. The magazine commissioned a team led by Steve Coll, dean of the Columbia University Graduate School of Journalism, to examine its report.
Rolling Stone spokeswoman Kathryn Brenner was not immediately available said the magazine has no comment on the lawsuit.
Join our new commenting forum
Join thought-provoking conversations, follow other Independent readers and see their replies