Russia hackers cracked Pentagon communications and seized emails of Barack Obama's top military advisers
General Martin Dempsey says the attackers moved with 'alarming speed'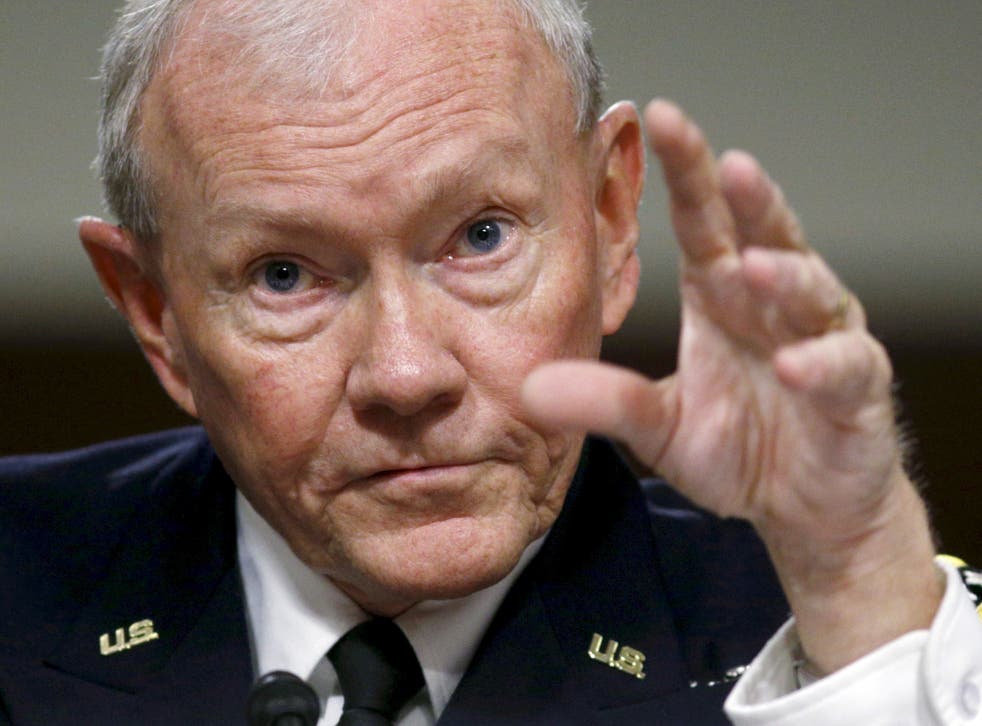 Russian hackers penetrated the highest levels of the US military by seizing the email system used by the Joint Chiefs of Staff by using a phishing message, their former head has revealed.
General Martin Dempsey said it took the intruders just an hour to take over the unclassified email system used by the Pentagon's Joint Staff after a phishing email was opened by one of the 3,500 workers in the section.
They seized the log-in credentials of hundreds of senior officers including General Dempsey, then-chairman of the Joint Chiefs of Staff, and the President's advisers on military matters, he told CBS News.
The email was one of four forwarded from at west coast US university, which had itself received some 30,000 such messages. The Joint Chiefs are senior officers from the branches of the US military who advise the president and defence secretary.
General Dempsey said the hackers, now believed to be Russian, moved with "alarming speed" during the attack in August 2015.
The Pentagon was forced to take down the entire network to stop the hack. Replacing damaged computer hardware and software took two weeks.
The apparent reason for the cyber-assault was the imposition of economic sanctions on Russia, coordinated by the US, following Vladimir Putin's annexation of Crimea, it was reported.
General Dempsey stepped down in September 2015 after serving two terms as chairman.
President Barack Obama vowed to take action against Russia for its apparent interference in the US presidential election.
He said he had spoken to Russian president Vladimir Putin about the hacking, and said his counterpart was aware that the US would seek retaliatory action, some of it "explicit and publicised; some of it may not be".
Join our new commenting forum
Join thought-provoking conversations, follow other Independent readers and see their replies