Washington State school shooting: Two dead including gunman at High School
Local television stations reported that two people were airlifted to hospital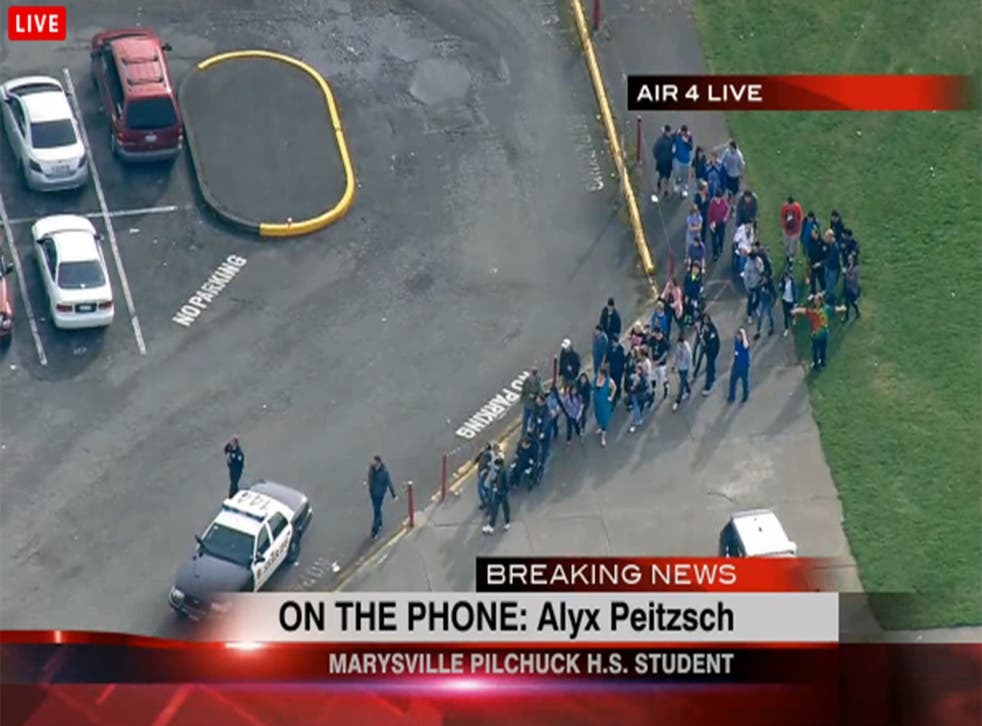 A student opened fire in a high school cafeteria north of Seattle on Friday, killing at least one person and injuring four others before turning the weapon on himself, officials have said.
Police said the gunman was a student at Marysville-Pilchuck High School in Marysville.
His surviving victims, two males and two females, were all young people, according to medics. Three were in critical conditions with gunshot wounds to the head, said Joanne Roberts, chief of medicine at Providence Regional Medical Center in Everett. Meanwhile, the fourth victim, a 14-year-old, was being cared for at Harborview Medical Centre.
Following the incident, the school was put into lockdown as police searched the school room by room to ensure the facility was safe.
Robb Lamoureux, Marysville Police Commander confirmed that two people had died and said police believe the first shots were fired in the cafeteria, but he could neither state what prompted the shooting, nor the gunman's identify or that of his victims.
Mr Lamoureux said that officers evacuated students from all of the buildings on campus "to make sure there [was] no longer an active threat," the Guardian reported.
Mr Lamoureux went on to stress that the area "is an active scene."
"We do ask parents to please stay away," he said.
To help reunite concerned parents and school pupils, Marysville Police has tweeted a meeting point around ten minutes away from the high school.
At the church, buses pulled up periodically to drop off students evacuated from the school, with some running to hug their parents.
The Marysville School District said in a statement that "Marysville Pilchuck High School is currently in lock down due to an emergency situation. Police and emergency services have responded."
Ayn Dietrich, an FBI spokesperson in Seattle, said the agency had personnel on their way to the scene to help authorities with the investigation.
The incident comes after a shooting at Seattle Pacific University on 5 June, where a gunman killed one student and wounded two others.
Additional reporting by AP
Join our new commenting forum
Join thought-provoking conversations, follow other Independent readers and see their replies