SeaWorld San Diego ends its killer whale show
Still, critics aren't convinced that the park has changed its ways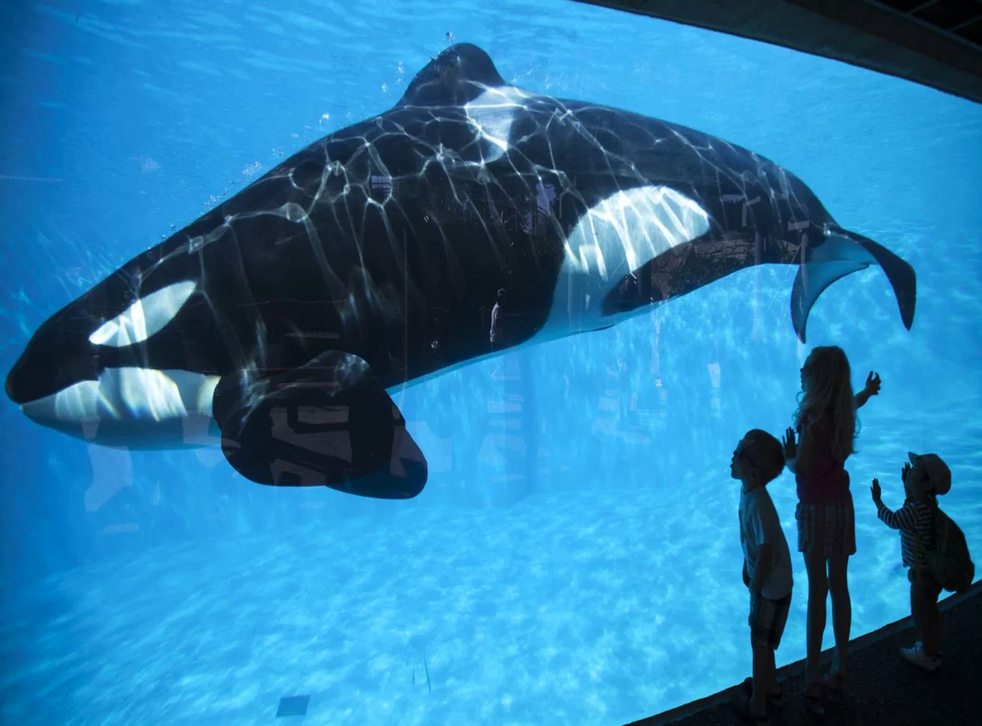 SeaWorld has begun phasing out its orca shows following years of criticism and falling attendance numbers.
The park's San Diego location performed its final One Ocean show on Sunday while locations in San Antonio, Texas, and Orlando are expected to end their once popular orca shows by 2019.
This summer, the park will rebrand its pool as the Orca Encounter, an educational experience where the whales will receive cues from trainers and show attendants how they eat and live. The park is still home to 11 orcas—ages 2 to 52-years-old.
"You will still see a whale leaping out of the water," Al Garver, a former orca trainer and vice president of zoological operations, recently told the San Diego Union-Tribune. "We want to be able to demonstrate behaviours people would see in the wild with the killer whales and their abilities as a top predator in the sea. The vast majority of behaviours people have seen in our shows will be very suitable for demonstrating that."
SeaWorld's killer whales

Show all 10
Thanks to pressure from activists and declining ticket sales, SeaWorld announced the end of its orca shows and breeding program in 2016. The park came under intense criticism following the 2013 documentary Blackfish that shed a light on the conditions of orcas living in captivity.
Still, activists are unconvinced that SeaWorld has learned anything from the public scrutiny of their parks.
"While PETA and the public push SeaWorld not only to stop using orcas as involuntary captive clowns but also to release them to a seaside sanctuary, the company is dragging its feet every step of the way," PETA Senior Vice President Lisa Lange said in a statement to The Independent.
"As of this summer, circus-style orca shows will be illegal in California, forcing the park to revamp its presentations, just as legislation prompted the end of its orca breeding program. These rebranded shows in California still make orcas jump and splash about for food in the same tiny concrete tanks, just as the same old spectacles do in Florida and Texas. SeaWorld—an ironic name considering that the marine life inside sees nothing of the sea or the real world—is a marine circus that changes nothing unless compelled to by failing attendance or legislation."
Blackfish director Gabriela Cowperthwaite also told CBS News that the trainers remain unsafe and the whales remain unhappy in their new living quarters: "They're still just doing manic circles around concrete swimming pools."
Join our new commenting forum
Join thought-provoking conversations, follow other Independent readers and see their replies