Three arrested after Bentley crashes into Serbian president's motorcade, newspaper says
President Aleksandar Vucic was unharmed after the luxury vehicle crashed into his car during an alleged attack near his residence in Belgrade on Saturday, it is claimed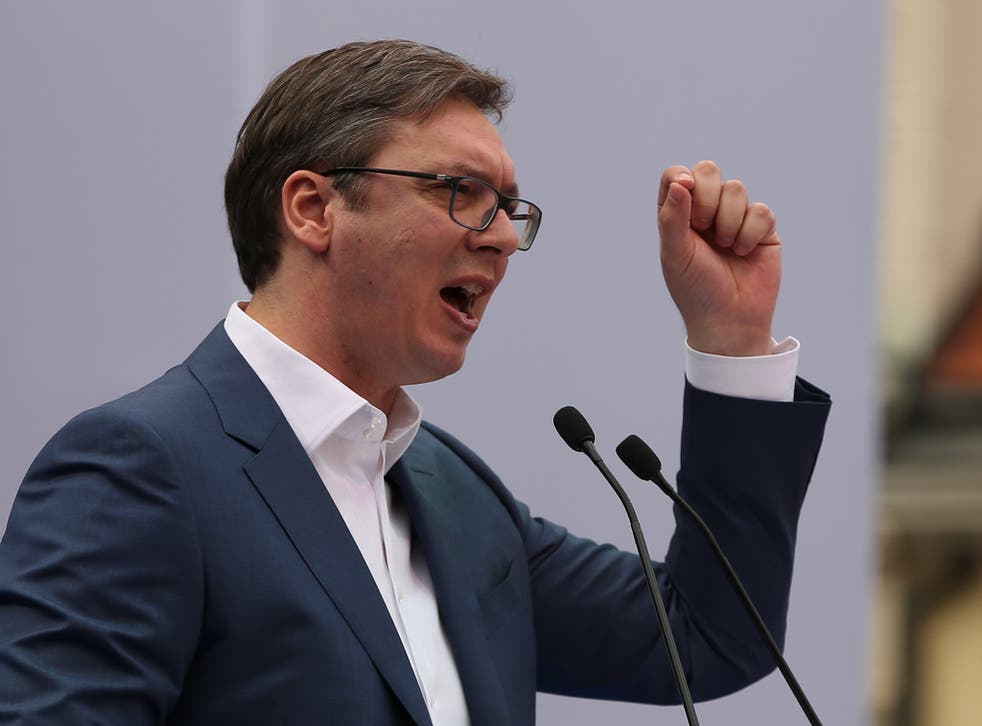 Three people have been arrested after a Bentley rammed into the Serbian president's motorcade, according to a pro-government newspaper.
President Aleksandar Vucic was unharmed after the luxury vehicle crashed into his car during an alleged attack near his residence in Belgrade on Saturday, it is claimed.
The daily newspaper Politikia, which backs the president, said three Serbians in the Bentley were arrested on suspicion of jeopardising the president's security.
They reported that the vehicle was found to have Spanish licence plates following the crash, but there has been no police confirmation.
Media sources close to Mr Vucic, a pro-European Union reformer, have been claiming that unidentified enemies are plotting to kill him.
His political opponents claim it is propaganda to portray the former ultra-nationalist as a victim and to turn attention away from Serbia's economic and social problems.
Additional reporting by Associated Press
Register for free to continue reading
Registration is a free and easy way to support our truly independent journalism
By registering, you will also enjoy limited access to Premium articles, exclusive newsletters, commenting, and virtual events with our leading journalists
Already have an account? sign in
Register for free to continue reading
Registration is a free and easy way to support our truly independent journalism
By registering, you will also enjoy limited access to Premium articles, exclusive newsletters, commenting, and virtual events with our leading journalists
Already have an account? sign in
Join our new commenting forum
Join thought-provoking conversations, follow other Independent readers and see their replies