Ottawa shooting: Kevin Vickers labelled 'hero' after taking down gunman in Canadian Parliament
The sergeant-at-arms is believed to have been the person to shoot the gunman, who had entered Parliament before engaging in gunfire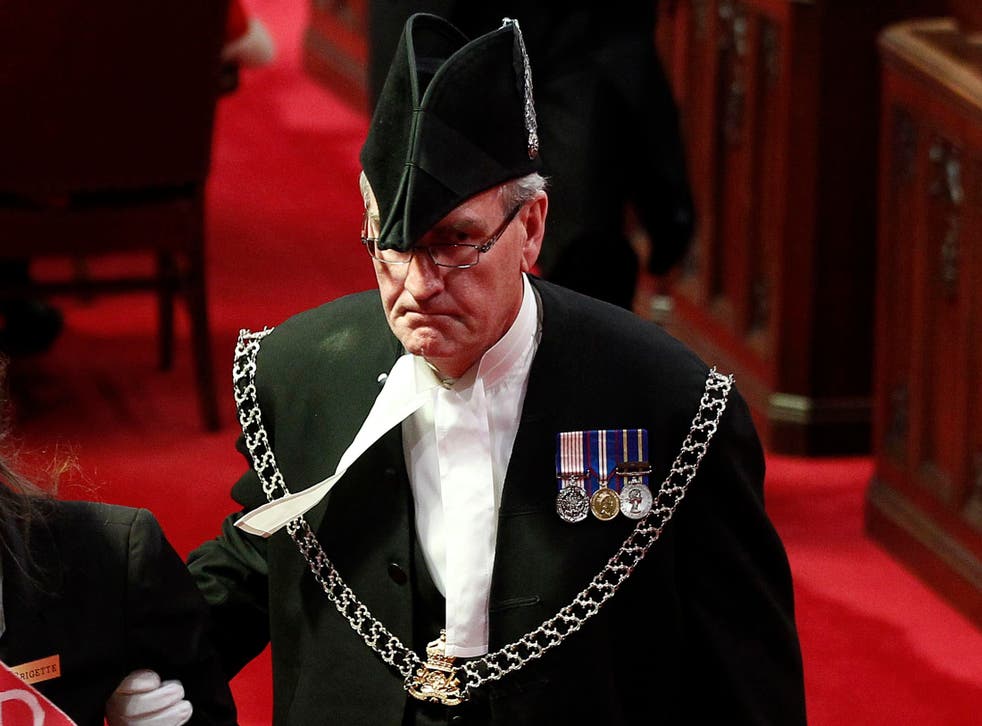 Canadian politicians have praised the quick thinking of a security chief, who is believed to have shot the gunman who opened fire in Ottawa's Parliament today.
Sergeant-at-arms Kevin Vickers, a former 29-year veteran of the Royal Canadian Mounted Police (RCMP), had the responsibility of safeguarding the House of Commons and Parliament buildings, in addition to its occupants.
Veterans Affairs Minister Julian Fantino told the Toronto Sun: "All the details are not in, but the sergeant-at-arms, a former Mountie, is the one that engaged the gunman, or one of them at least, and stopped this.
"He did a great job and, from what I know, shot the gunman and he is now deceased."
He also added on Twitter: "I am safe & profoundly grateful to Sgt at Arms Kevin Vickers & our security forces for selfless act of keeping us safe."
Mr Vickers, 58, was also labelled a hero by Canada's Minister of Justice Peter MacKay, who tweeted: "To all in Ottawa, stay safe & strong. Thank God for Sgt at Arms Kevin Vickers & our Cdn security forces. True heroes #cndpoli".
Canadian businesswoman and former MP Martha Hall Findlay said she was "so proud" of the sergeant-at-arms, while Mr Vickers' brother, John, said "thoughts are with my big brother".
Mr Vickers had been appointed to the largely role in 2006 after joining the House of Commons as Director of Security Operations in 2005.
Upon his appointment, Rob Nicholson, Leader of the Government in the House of Commons, said: "Not only does he bring to the position an impressive background in safety and security, he also embodies those qualities that parliamentarians and Canadians expect in a Sergeant-at-Arms.
In pictures: Ottawa shooting

Show all 43
"I have every confidence that Mr. Vickers will fulfill his role as Sergeant-at-Arms with the same loyalty, distinction and honour that he has displayed during his career, both with the RCMP and, most recently, in his current role as Director of Security Operations with the House of Commons"
Canadian police are continuing to hunt for possible at-large shooters following the gunfire at Ottawa's National War Memorial and its Parliament.
One soldier who was targeted at the National War Memorial has died, while a further two people were also taken to hospital and are understood to be in a stable condition.
Canadian authorities have not yet revealed the soldier's identity and have not elaborated on a possible motive for the attack, nor any details on the deceased suspect.
Join our new commenting forum
Join thought-provoking conversations, follow other Independent readers and see their replies