Jeffrey Epstein 'sex slave case': Prince Andrew may now regret friendship with financier who had very dark secret
For many years the Duke of York Andrew remained unswervingly – even perplexingly – loyal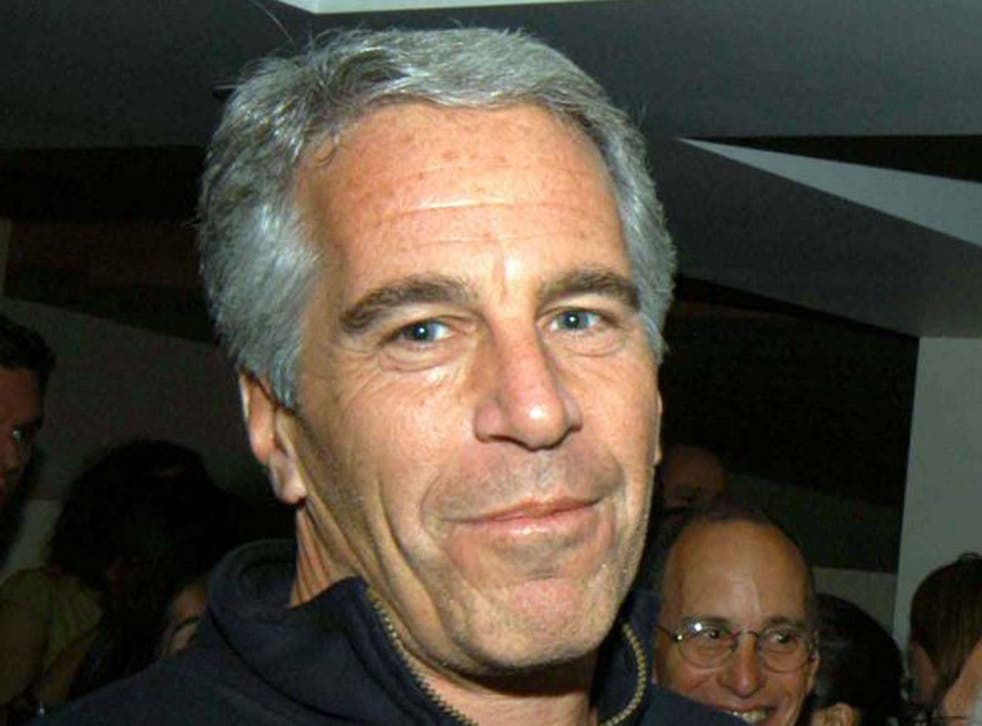 From former US presidents to Nobel prize-winning scientists, Jeffrey Epstein had a rare knack for collecting acquaintances from the globe's most powerful and rarefied walks of life.
The former Manhattan maths tutor turned multi-millionaire financier first became a fixture on the New York social scene in the early 1990s, amassing a list of contacts – from Bill Clinton to Donald Trump to Kevin Spacey – that competed only with his property portfolio in shiny exclusivity.
It was while moving in these circles that Epstein, a sharp-minded philanthropist who has donated millions to scientific research, came into contact with Prince Andrew, probably in 2000 when the Duke of York was on the cusp of a new career as a trade envoy for Britain.
What resulted was a friendship that stood the test of time, at some cost to the man fifth in line to the British throne.
As Epstein cut a worthy swathe through high society, flying Mr Clinton to an Aids conference and endowing Harvard with $30m, he was also indulging a proclivity for sex with minors.
Many of Epstein's contacts rapidly disappeared when he became the subject of criminal proceedings that eventually resulted in 2008 in an 18-month jail term for soliciting prostitution with an underage girl after an 11-month police investigation.
But Andrew remained unswervingly – even perplexingly – loyal.
Jeffrey Epstein: Controversies surrounding paedophile billionaire

Show all 9
In 2011, a friend of both men told Vanity Fair magazine that Epstein had helped shape the Prince as a more relaxed individual – but after the financier's conviction Andrew had been advised to sever all links.
The unnamed friend said the Prince told him: "Leave me alone, Jeffrey's my friend. Being loyal to your friends is a virtue. And I'm going to be loyal to him."
At least until December 2010, that loyalty manifested itself in meetings between the two men, including several holidays. When Epstein was released from jail, the Prince was on a guest list for a dinner at his Fifth Avenue mansion which also included Woody Allen. The financier proved a worthy and generous friend, at one point paying £15,000 to help an indebted Sarah Ferguson, the Duchess of York.
Links between Epstein and the Prince were eventually severed – but the price of Andrew's loyalty was a succession of carefully worded media reports alleging that the royal had met some of the financier's victims and attended parties where sexual exploitation was alleged to have taken place. Such claims were flatly denied by Andrew and robustly batted away by his representatives.
It was not until yesterday that the allegations were taken a step further by naming the Prince in a document before a court claiming he had "sexual relations" with one of Epstein's coterie of young women.
The 13-page document filed to Florida District Court on Tuesday claims that Ghislaine Maxwell, the well-connected daughter of the tainted newspaper tycoon Robert Maxwell, introduced Andrew to Epstein and acted as a "madame" for the financier – an allegation which she has consistently strongly denied.
It is alleged that Epstein "forced" an unnamed girl to sleep with the Prince at three locations – Ms Maxwell's London flat, an unspecified location in New York and on the banker's private island in US Virgin Islands "in an orgy with numerous other under-aged girls". The girl is believed to have been aged over 16 at the time. Under Florida state law, under-18s are regarded as minors, whereas the age of consent is 16 in Britain.
The document alleges that the girl – referred to as Jane Doe 3 – was supplied by Epstein in the same way to a bewildering array of high-profile figures – including "numerous prominent American politicians, powerful business executives, foreign presidents, a well-known prime minister, and other world leaders".
It adds: "Epstein required Jane Doe 3 to describe the events that she had with these men so that he could potentially blackmail them."
Buckingham Palace yesterday initially declined to comment on the claims made in the court papers on the grounds that it could not comment on ongoing legal proceedings.
But as it became clear that the story was being widely reported, aides issued an emphatic denial, pointing out he was not a party to the Florida proceedings before adding that "any suggestion of impropriety with underage minors is categorically untrue".
For both Epstein and his one-time royal friend, the matter is nonetheless unlikely to end there. Andrew remains an object of fascination on both sides of the Atlantic while the financier remains dogged by his past and has reportedly settled out of court 14 civil damages claims against him.
While others have labelled him a paedophile, the multi-millionaire, who eschews alcohol in favour of Earl Grey tea and a daily dose of yoga, denies he was ever a predator.
Shortly after his release from prison, Epstein told the New York Post: "I'm not a sexual predator, I'm an 'offender'. It's the difference between a murderer and a person who steals a bagel."