Shark Tank's Kevin O'Leary says 3.5 billion people in comparative poverty is 'fantastic news'
"What can be wrong with this?" investor asks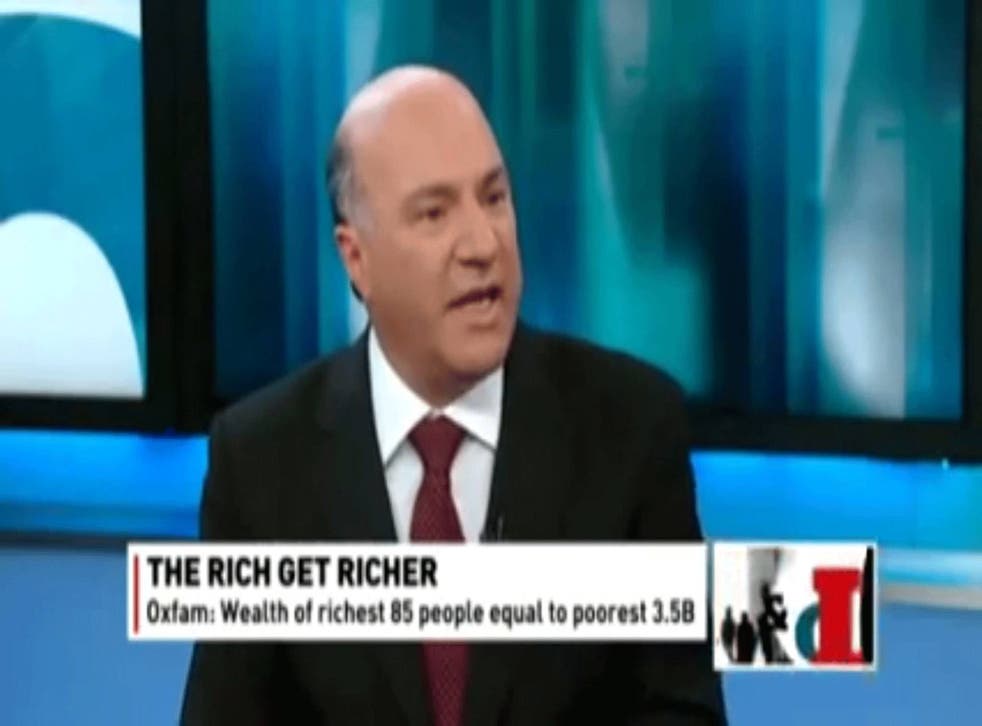 Kevin O'Leary, an investor on the US version of Dragons' Den, Shark Tank, was shockingly upbeat about the world's poor during a TV interview this week.
*Scroll down for the video*
Acceptable responses to an Oxfam report stating that the world's 85 richest people hold the same amount of wealth as it's 3.5 billion poorest include 'shocking', 'despicable' and 'probably ought to do something about that'.
But not for businessman O'Leary, who responded during US show The Lang and O'Leary Exchange: "It's fantastic, and this is a great thing because it inspires everybody, gets them motivation to look up to the one per cent and say, 'I want to become one of those people, I'm going to fight hard to get up to the top.
"This is fantastic news and of course I'm going to applaud it. What can be wrong with this?" he added.
Titled Working For The Few, Oxfam's report warns that extreme wealth inequality runs the risk of 'societal breakdown' and makes it easier for the super rich to influence government policy.
The charity admitted that some inequality can stimulate ambition and competition, but said "the extreme levels of wealth concentration occurring today threaten to exclude hundreds of millions of people from realizing the benefits of their talents and hard work."
Join our new commenting forum
Join thought-provoking conversations, follow other Independent readers and see their replies