Six-year-old Addie Fausett receives thousands of Christmas messages after family appeal for a 'lifetime of cards'
Family suffered further tragedy after Addie's father was killed in an accident last weekend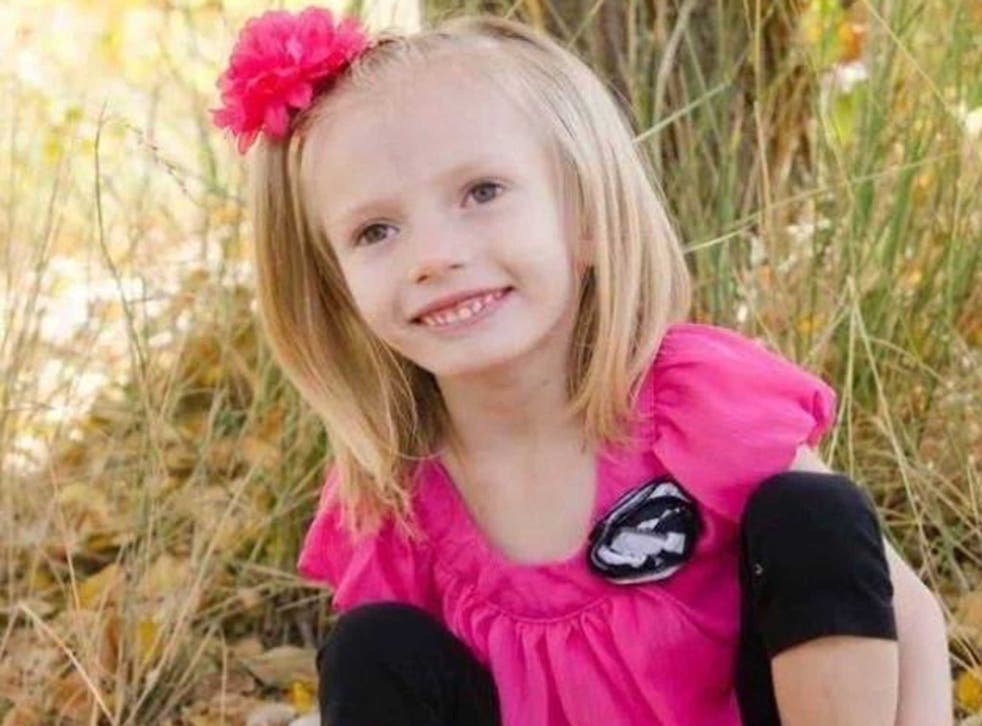 A seriously ill six-year-old girl who recently lost her father will celebrate her final Christmas surrounded by thousands of good wishes after her family appealed to the public for a "lifetime of Christmas cards".
The family of Addie Fausett, who suffers cerebral atrophy and who doctors have warned may only have a year left, suffered further tragedy last weekend when Addie's father Nathan unexpectedly died in an accident.
Addie, from Fountain Green, Utah, has baffled doctors as her unknown condition, which has seen her shrink to only 23 pounds, means that she struggles to talk, move or play with her sisters, Shayley, 10, and Audre, seven.
Last month the Fausett family were told Addie had only a year left to live.
In a bid to make Addie's final Christmas the "best ever", her mother Tami Fausett started collecting a "lifetime of cards" from friends and strangers – an appeal that has gone viral and captured peoples' attention across the world.
"She doesn't get to play with kids, so we thought if everyone would send her a card, we could tell all her friends it would make her Christmas a little bit better," Ms Fausett told KSL.
The initiative, coordinated by charity Children and the Earth, Inc., has seen families and individuals send thousands of cards from locations from the Philippines to Canada to other American states.
"We are overwhelmed by the huge response to the Christmas card request, we have cards coming from all over," Addie's grandmother posted on her granddaughter's Facebook campaign page earlier this week.
The family also indicated that Addie will be laid to rest alongside her father, who was separated but not divorced from Addie's mother, and attended his funeral yesterday.
"A huge "Thank You" to every single one of you following Addie's journey and for all of the Christmas cards that have been and are being sent. They are helping the girls get through a very difficult time and bringing so many smiles, which in turn makes their mother smile," the family wrote on their Facebook page.
Ms Fausett said Addie had been in hospital undergoing tests since she was three-years-old but that doctors remain unsure what is wrong with her, with her weight plummeting to less than half the average expected for a six-year-old.
"Cerebral atrophy is just a symptom of what is wrong, but she is still undiagnosed," Ms Fausett explained.
Join our new commenting forum
Join thought-provoking conversations, follow other Independent readers and see their replies