Sophie Thomas: Outcry after word 'feminism' is removed from teenager's T-shirt in school photograph
School principal agrees to teach pupils about feminism and learn from incident
Andrew Buncombe
Monday 20 April 2015 18:24 Comments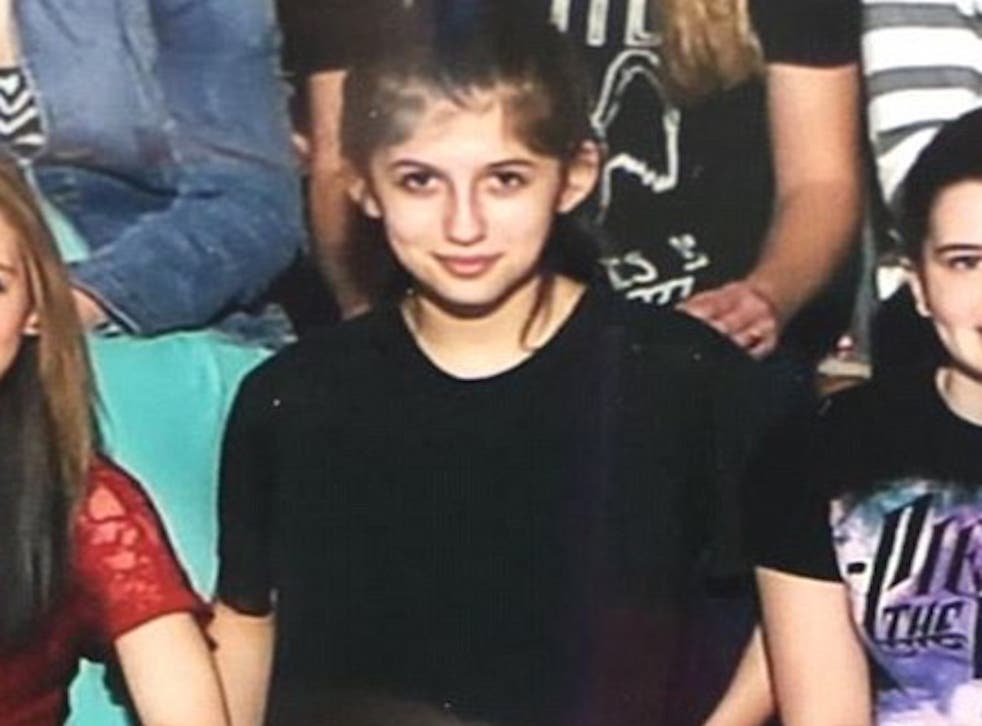 A schoolgirl in Ohio has shaken things up after controversy erupted over a T-shirt she wore bearing the word "feminism".
Sophie Thomas, 13, was outraged when she discovered the word feminism had been electronically removed from an image that was taken for her school year photograph.
She and her mother, Christine Thomas, confronted the school's principal who has now agreed to teach the pupils about the broader issue of feminism.
"She had worn the T-shirt before and it did not violate the dress code," Mrs Thomas told The Independent. "We don't think that feminism is an offensive word."
Sophie, who in the eighth-grade at Clermont Northeastern Middle School in Owensville, Ohio, had joined with her classmates to pose for an official school photograph earlier this month. But when the photographs were printed and released last week, she discovered that the word "feminism" had been removed from her shirt.
The incident sparked outcry on social media with many groups and organisations voicing their support for the teenager's stance. The outrage grew after Sophie asked people to show their support for freedom of expression and post photos with the hashtag #IDESERVEFREEDOMOFEXPRESSION.

The school principal, Kendra Young, said he had the word removed because she felt some people might object. "Also, what is the next T-shirt going to be?" she said.
Ms Young said had agreed to hold sessions with the pupils to discuss what feminism was "and what it is not". She said she would be working with Sophie to organise the sessions.
Sophie's mother said she was proud of what her daughter had achieved. "She is so smart and funny and kind," she said. "All of this comes from a place of love."
Register for free to continue reading
Registration is a free and easy way to support our truly independent journalism
By registering, you will also enjoy limited access to Premium articles, exclusive newsletters, commenting, and virtual events with our leading journalists
Already have an account? sign in
Join our new commenting forum
Join thought-provoking conversations, follow other Independent readers and see their replies