Woman sues female police officer for searching her vagina in public looking for drugs
Detective Angela Hawkins was disciplined for her actions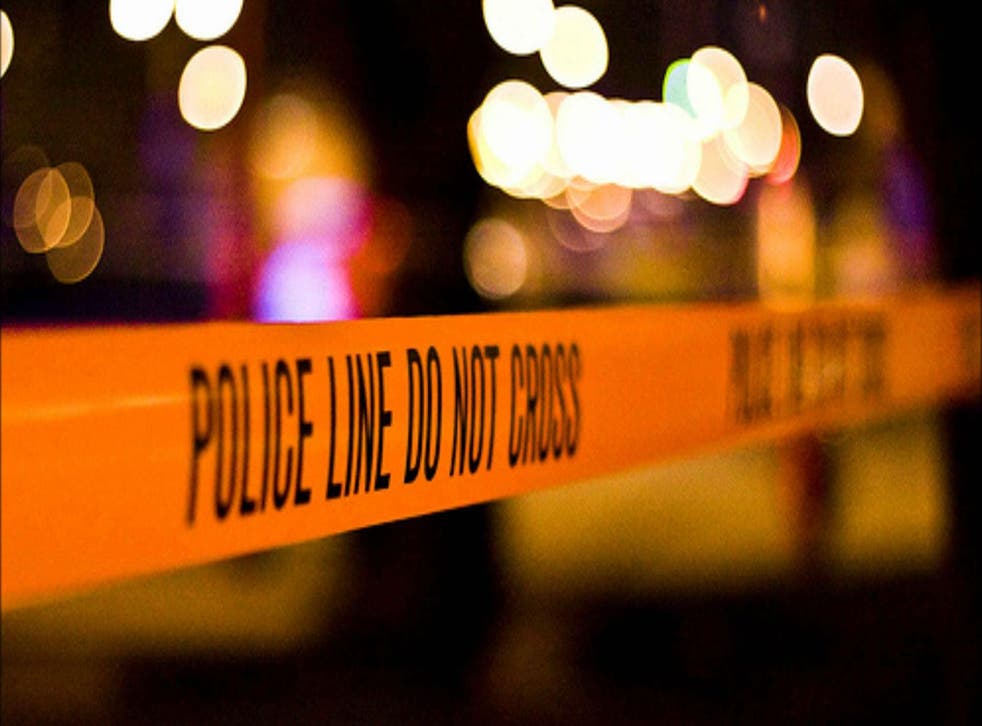 A waitress is suing a Missouri police detective for allegedly performing a cavity search in public using excessive force and without justification while a male officer watched.
Kayla Robinson has alleged that she was subjected to an "unlawful and unreasonable" vaginal examination by Detective Angela Hawkins from the St Louis Metropolitan Police Department during an incident in 2012, according to the Riverfront Times.
Ms Robinson, an African American waitress, was a passenger in a car that was pulled over in October 2012 for making an illegal U-turn at the time of the incident. Detective Hawkins, a white officer, alleged she witnessed Ms Robinson put a small bag of weed in her underwear and hide a crack rock under her foot.
According to the law suit, Ms Robinson handed over the bag of weed to Detective Hawkins but denied possessing crack. She was then allegedly subjected to a cavity search for which it is claimed there was no justification, and was carried out with excessive force, the St Louis Post-Dispatch reports.
A description of the event in the lawsuit claims that Detective Hawkins requested a pair of rubber gloves and took Ms Robinson to a nearby tractor trailer parking lot while handcuffed. She allegedly put the gloves on and turned Ms Roberts around to face the male officer, before unbuttoning her trousers.
The lawsuit alleges: "At this time, Plaintiff was crying hysterically and begging Defendant Hawkins to take her to jail and search her there.
"Defendant Hawkins instead forced Plaintiff to bend over and placed her fingers inside Plaintiff's vagina.
"After finding no drugs on Plaintiff during the course of this unreasonable and unlawful search, Defendant Hawkins fastened Plaintiff's pants and slammed her with excessive force into the parked trailer."
The cavity search returned no drugs and Detective Hawkins was later disciplined for her actions, according to the lawsuit.
It is also claimed that Detective Hawkins had slammed Ms Robinson against the tractor trailer and demanded to know where "the dope and the guns" were, the New York Post reports.
USA: Another black 18-year old teen killed by St Louis police sparks protests
Ms Robinson was arrested on suspicion of two counts of drug possession, though charges were never filed.
The waitress filed a formal complaint at the time but claimed she did not receive a response. After following up the complaint in 2015 she received a letter from the police department stating that Detective Hawkins had been disciplined, but did not specify how.
Ms Robinson began procedures to sue the detective in November last year and the case has now been moved to the US District Court in St Louis. The case reportedly names Detective Hawkins, the city of St Louis, police chief Sam Dotson and two other officers. Ms Robinson is reportedly seeking $25,000 (£20,370) in damages.
Speaking to the Riverfront Times, Ms Robinson claimed the police department "targets African Americans" on a daily basis, "oftentimes from northern areas of the city, and they try to shake them down. They make false allegations, threats against them, and their hope is that somebody is going to be weak enough to roll over and provide information to them".
Her lawyer, Jeremy Hollingshead, called St Louis Metropolitan Police Department "one of the most corrupt" in the country.
A spokesperson for the police department told The Independent it does not comment on pending or on-going litigation as a matter of department policy.
Join our new commenting forum
Join thought-provoking conversations, follow other Independent readers and see their replies