Stanford Rape case: Brock Turner may have taken photos of victim's breasts and sent them to friends
Prosecutors have been unable to trace the photos.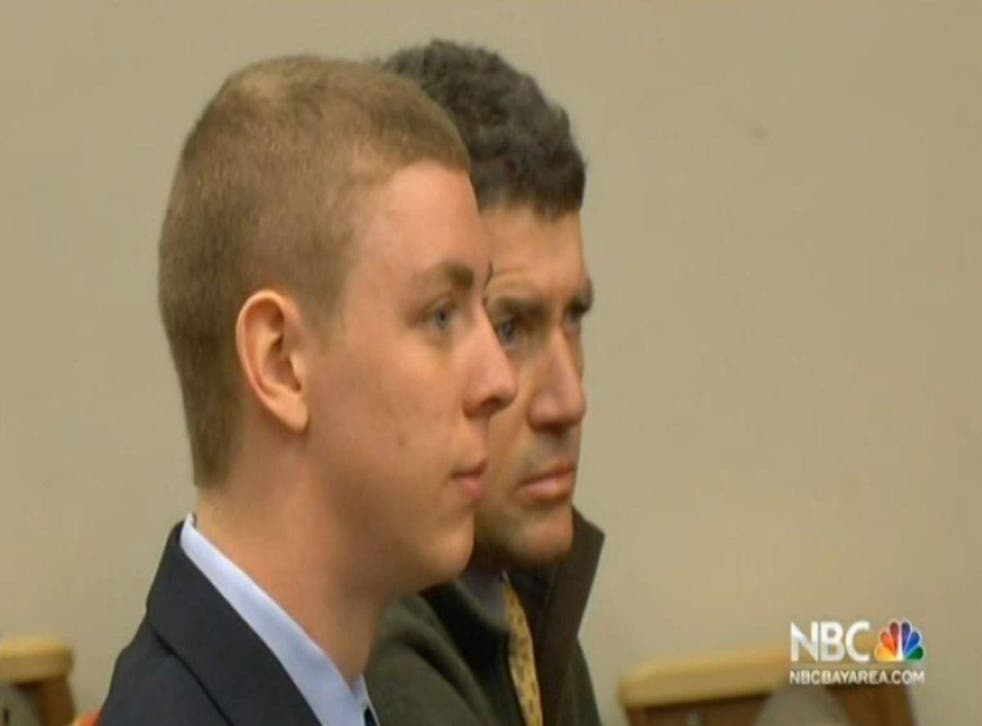 Brock Turner, the former Stanford student convicted of sexually assaulting an unconscious woman, has been accused of taking photos of his victim and sharing them with his friends.
Shortly after Turner's arrest on January 18, 2015, detectives said they noticed a text messaged in the Group Me application that appeared on Turner's phone. According to the People's Sentencing Memorandum, the message read: "Who's tits are those?"
Prosecutors believe Turner may have sent photos of the victim but were unable to locate it on the defendant's phone as photos taken in third-party apps are difficult to trace.
"Detectives were unable to locate the text from the "Group me" application or any photos related to the text," prosecutors wrote in the documents.
Turner was convicted on three counts of sexual assault last week and sentenced to six months in jail, however, he may only serve three months in jail due to good behavior and no prior criminal record.
Turner has also been banned in competing in USA Swimming for the rest of his life.