NBA star Steph Curry: I don't want to visit Trump at White House
Curry isn't the only Warrior who doesn't want to go for a photo op with Mr Trump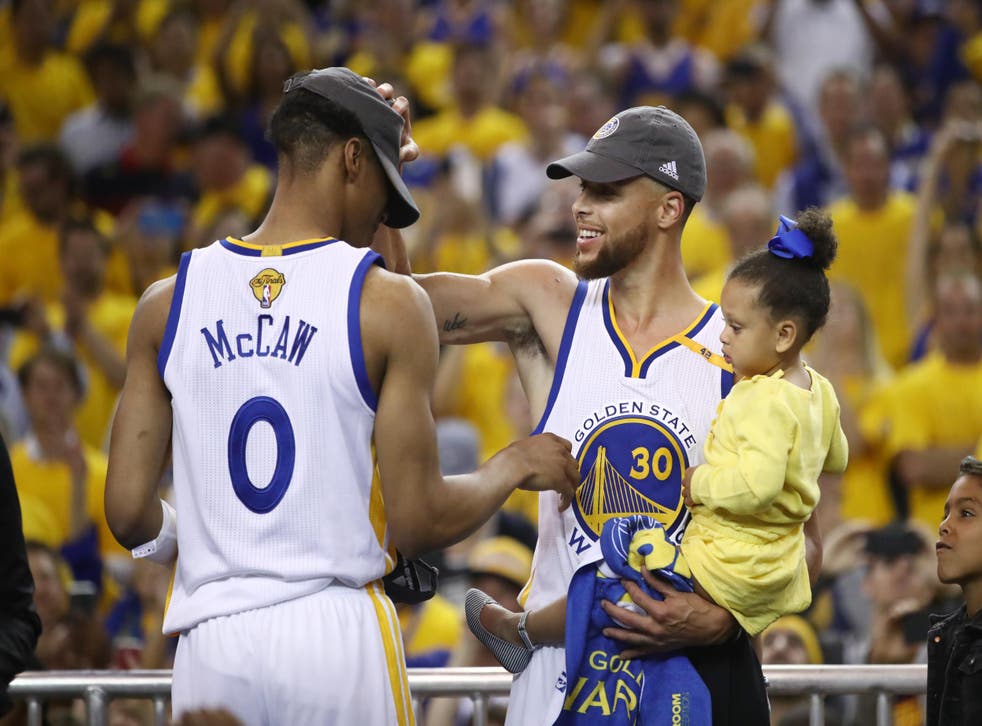 Golden State Warrior point guard Steph Curry isn't pumped about the idea of visiting Donald Trump's White House after winning the NBA Finals.
Curry told reporters that he'd been asked by someone months ago if he'd want to go visit the controversial president, and said then that he wasn't keen on the idea.
"Somebody asked me about [going to the White House] a couple of months ago. Like, a hypothetical, if the championship were to happen would I do it and I think I answered 'I wouldn't go'. I steel feel like that today", Curry said following Golden State's 2016 win over the Cleveland Cavaliers. "But, obviously as a team, we're going to have a conversation".
Earlier this week reports came out that the team had voted unanimously not to visit the White House, but that turned out to be false as the President hadn't even extended an invite at that point. Curry isn't alone in saying he's hesitant to go, but says that it is important that the team move forward together.
"This is a moment we all need to enjoy together and nothing should distract what we were able to accomplish together", he said. "The different kind of ceremonies and traditions that have happened around championship winning teams, we don't want that to taint what we've accomplished this year. So we'll handle that accordingly and responsibly and do the right thing for us individually and as a group."
Curry is joined by coach Steve Kerr and teammate Andre Igoudala in having expressed distaste for the Republican in the Oval Office. Kerr has said that the President couldn't be more ill-suited for the White House. Igoudala has said he's not interested in a White House visit, but that he'd look to Curry for a decision and guidance.
NBA Finals: Golden State Warriors vs Cleveland Cavaliers - in pictures

Show all 10
"Maybe he doesn't (invite us) and we don't go, or we don't say anything and make a big deal of it and he doesn't make a big deal of it and we go our separate ways", Iguodala told USA Today when asked of a potential White House visit. "Y'all might write about it. I might call him and say, 'If they ask, just say our schedules conflicted.' And then if y'all write something, we'll say, 'Fake News'".
The Warriors visited the White House following their 2015 Finals win when Barack Obama was the President. During that meeting, Kerr invited the former president — a noted Chicago Bulls fan — to come and be a fan of the Warriors while presenting him with a customized Golden State jersey with the number 44 (Mr Obama was the 44th President). The former President joked with the team then during the light-hearted meeting.
Join our new commenting forum
Join thought-provoking conversations, follow other Independent readers and see their replies