Steve Bannon warns it will be 'the end of everything' if Trump supports gun control
At least 59 people dead and 515 injured in Las Vegas after worst mass shooting in US history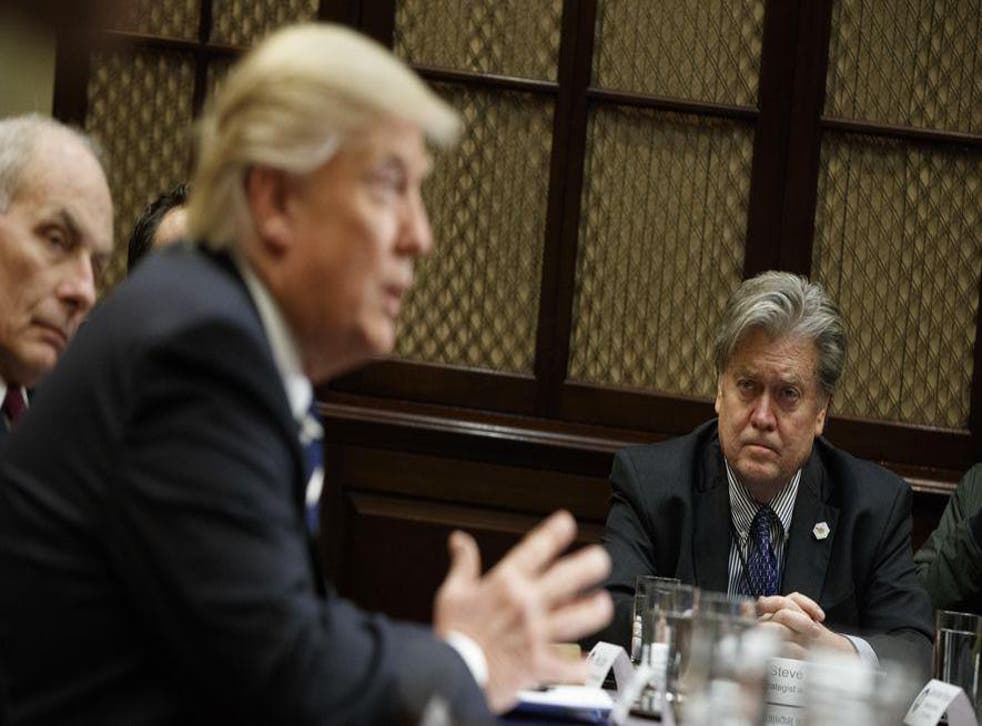 Steve Bannon has said it will "be the end of everything" for Donald Trump if he supports gun control in the wake of the worst mass shooting in US history.
At least 59 people are dead and 515 injured after a gunman fired on a crowd of concert-goers from the 32nd floor of the Mandalay Bay hotel in Las Vegas.
The President has been a staunch supporter of the Second Amendment, and avoided addressing the issue of gun rights during a White House speech condemning the "pure evil" attack.
But Mr Bannon has warned the billionaire his core supporters would react in horror if he were to back any move to restrict access to firearms, according to Axios.
Asked if Mr Trump's base would respond even more negatively to him tightening gun laws than supporting an immigration amnesty bill, the White House Chief Strategist said: "As hard as it is to believe [it is] actually worse."
Roger Stone, another former adviser to Mr Trump, told Axios his supporters would "go insane and he knows it".
Since becoming President, the 70-year-old has begun rolling back restrictions on gun ownership, despite calling out Republicans who "walk the NRA line" in his 2000 book The America We Deserve.
In February he signed an order blocking an Obama-era rule that would have stopped an estimated 75,000 people with mental disorders from buying firearms.
Las Vegas shooting – in pictures

Show all 15
And in April, he told National Rifle Association members: "The eight-year assault on your Second Amendment freedoms has come to a crashing end."
The reality TV mogul also assured the association, which donated more than $30m to his presidential campaign, that it now had a "true friend and champion in the White House".
Although any move to tighten gun restriction appears remote, a bill that would have loosened restrictions on buying silencers will now not be considered any time soon by Congress, a Republican source told Politico.
Join our new commenting forum
Join thought-provoking conversations, follow other Independent readers and see their replies