Student kicked out of college after posting blackface selfie on Snapchat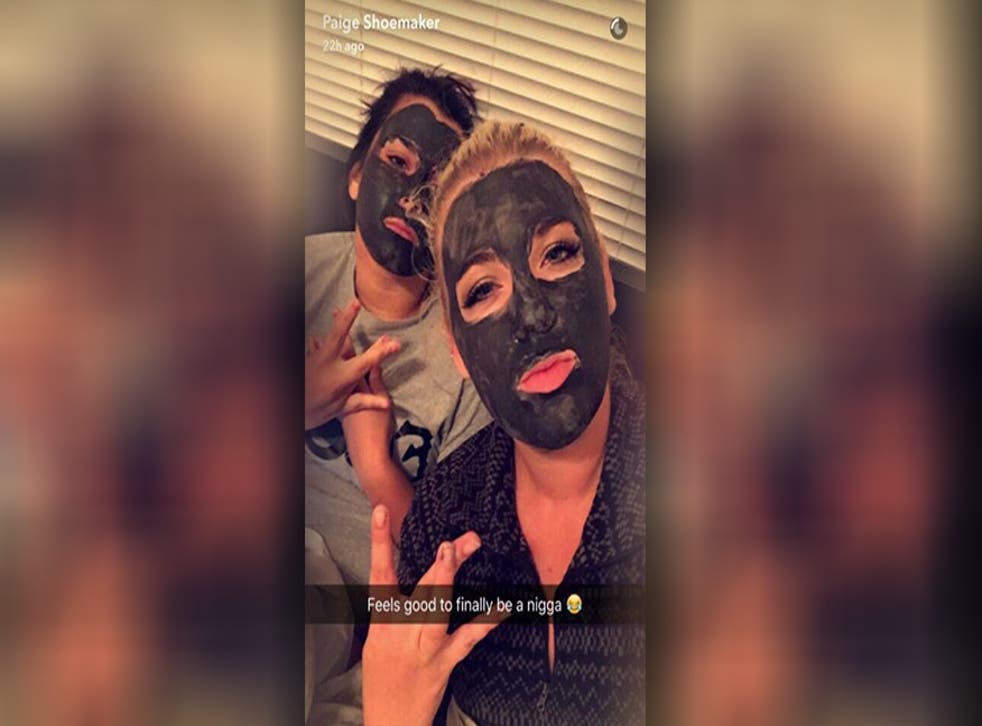 A now former Kansas State University student was expelled from her college after posting an image to Snapchat that featured dark facial masks and a caption that read: "finally feels good to be a n***a."
Paige Shoemaker, a former pre-med biochemistry major, is insisting that her intentions were good, the photo wasn't blackface, and that the image was meant to be a joke.
"I mean, not that this is a good thing. That word just happens in our friend group because we know everyone is like calm. We're a big family," she recently told KSNT. "That word doesn't offend anyone in our group. And when I sent it out to my friends, I knew that it wouldn't offend anyone."
Unfortunately for Ms Shoemaker, her university took the of students who were offended and announced that she was no longer enrolled at the college after being notified of the image on the university's Facebook page.
"The involved person is not currently enrolled at the university. It is our understanding the second individual in the photo is not associated with the university," Professor Zelia Wiley, Interim Associate Provost for Diversity, said in a statement.
Protests and outrage across the US following killings by police

Show all 19
"This racially offensive photo with a derogatory message has upset the K-State family and is not in concert with our principles of community. Such messages on social media are harmful to all."