Suicide-obsessed US nurse is convicted of helping Coventry man kill himself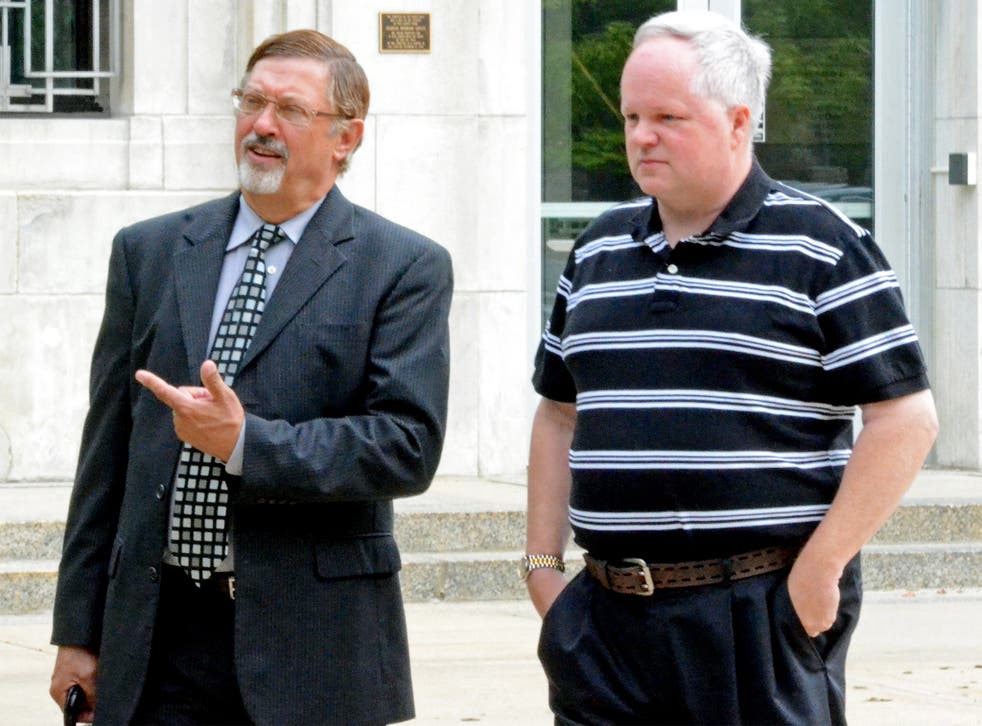 An American ex-nurse who gave online advice to people on how to kill themselves was convicted on Tuesday of assisting in the suicide of a British man.
District Judge Thomas Neuville, of Rice County in Minnesota, ruled that William Melchert-Dinkel, 52, had helped Mark Drybrough, 32, of Coventry, take his own life.
He said the prosecution had failed to prove Melchert-Dinkel's assistance was a direct cause of the suicide of Nadia Kajouji, 18, of Brampton, Ontario, Canada, but the nurse was found guilty on a lesser charge of attempting to help her take her life.
Evidence in the case showed Melchert-Dinkel was obsessed with suicide and sought out depressed people online.
He posed as a suicidal female nurse, feigning compassion and offering step-by-step instructions on how they could kill themselves.
He acknowledged participating in online chats about suicide with up to 20 people and entering into fake suicide pacts with about 10, five of whom he believed killed themselves.
Terry Watkins, a lawyer for Melchert-Dinkel, told a previous hearing in the case that they did not "dispute the facts" but argued his client's actions were protected by American free speech laws.
"Our argument was always that what Melchert-Dinkel did was protected as free speech and that he did not assist the acts of suicide," he said.
"We are not condoning his actions and there is no attempt to suggest that anything he did is anything but salacious, immoral or depraved. But we believe this it was protected by the first amendment of the constitution."
The prosecutor, Paul Beaumaster, said the judge meticulously followed a Minnesota Supreme Court decision from last March that narrowed the state's assisted suicide law.
"This has been a rather long and drawn out process, which has been difficult for the families," Beaumaster said. "... I really hope this helps the families find some closure."
Judge Neuville said sentence would be passed on 15 October. The same judge had also convicted Melchert-Dinkel in 2011 of encouraging the two suicides but put his 360-day jail sentence on hold pending appeals.
"The defendant did not physically assist either Drybrough or Kajouji in taking their own life," the judge wrote in a ruling released on Tuesday.
"However, there is significant evidence that the defendant assisted Drybrough, and attempted to assist Kajouji, commit suicide by providing them with specific instructions and methodology for completing the suicide."
Mr Drybrough hanged himself in 2005 and Ms Kajouji jumped into a frozen river in 2008.
In his ruling, Judge Neuville said Melchert-Dinkel provided both Mr Drybrough and Ms Kajouji with detailed information about how to hang themselves, and that Mr Drybrough had followed his instructions.
However, he noted that while the defendant gave Ms Kajouji detailed and specific instructions about hanging, she did not follow them and chose another method. So the judge said Melchert-Dinkel was guilty only of attempting to assist her suicide.
The Minnesota Supreme Court reversed Melchert-Dinkel 's original conviction in March, saying part of the state law that made it illegal to "advise" or "encourage" suicides was an unconstitutionally broad restriction on free speech.
However, the justices upheld a part of the law that makes it a crime to "assist" in someone's suicide. The ruling said speech alone can be used to assist or enable a suicide if it is narrowly targeted to one person and provides that person with what is needed to carry out the act.
The Supreme Court sent the case back to the lower court for further proceedings because the judge did not rule at the time on whether Melchert-Dinkel actually assisted in the two suicides.
Mr Drybrough's mother Elaine told the Coventry Telegraph last month that what Melchert-Dinkel had done "wasn't right".
"He has said himself that he was doing it for the thrill of the chase," she added.
Additional reporting AP