Super Bowl 2014: Never mind the football, it's the adverts that matter - and this year the pitches are stellar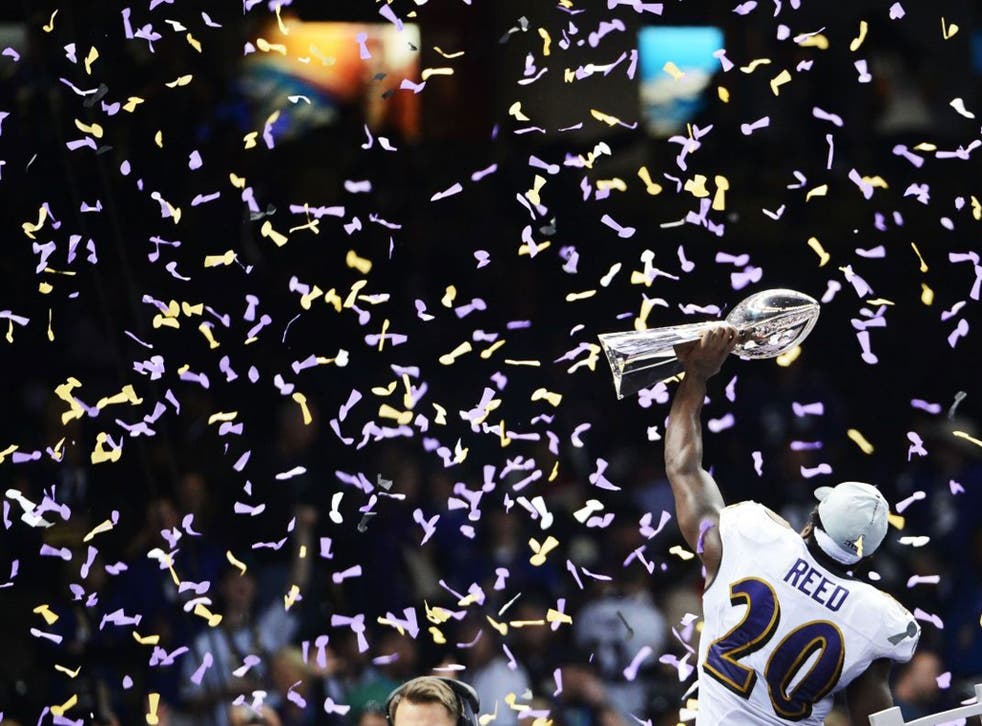 A 17-second teaser trailer for the latest project by Arnold Schwarzenegger was released on YouTube last week. Unlike the ex-Governator's most recent movies, it's intended as comedy. Schwarzenegger appears wearing a headband and Bjorn Borg wig, poised with a paddle at one end of a ping-pong table. But in this case, the feature being previewed is not, in fact, a movie. It's a television commercial for Bud Light beer, due to be broadcast for the first time during next Sunday's Super Bowl.
We now live in a world where it's not enough for a company simply to air a blockbuster ad during the year's biggest television event. That company now has to prepare consumers for their blockbuster ad with a teaser trailer. And trailers aren't the only thing advertisers are borrowing from Hollywood. This year's Super Bowl ad breaks will feature appearances from a full squad of stars, including Scarlett Johansson, James Franco, Jerry Seinfeld, Tom Hiddleston and Stephen Colbert.
Tickets for the cheapest seats at the MetLife Stadium in New Jersey for the climactic game between the Seattle Seahawks and Denver Broncos are now changing hands for $2,700 (£1,638). But that's nothing compared with the price of commercial airtime in the gaps between the actual football. This year, advertisers have paid a record-breaking $4m for every 30-second slot. "With the largest television audience of the year, it's an unprecedented opportunity and we make the most of it," said Paul Chibe, US marketing chief for Anheuser-Busch, which makes Bud Light, as he unveiled the company's Super Bowl strategy.
The ads are the big earners, but not the only entertainment on the night
Schwarzenegger was reportedly paid $3m to appear in the commercial, which is part of a campaign of multiple ads, which Bud Light promises will feature "412 actors, 58 hidden cameras, five rock stars, four celebrities" and "one unsuspecting guy". The campaign is expected to be an elaborate example of so-called "prank-vertising", a current advertising trend whereby "real" people are subjected to practical jokes by advertisers using hidden cameras. Among the other actors involved are Don Cheadle and Mila Kunis.
Celebrities have been appearing in Super Bowl commercials since at least 1973, when Farrah Fawcett appeared in an ad for Noxzema shaving cream. But in recent years they have become ubiquitous, at the expense of other, potentially more creative content. Ad Week writer Tim Nudd said, "We live in a pretty celebrity-obsessed culture, and Super Bowl is a big spectacle full of pomp and circumstance, so the two things fit together pretty well.
"Thus Johansson is appearing in a Super Bowl spot for Soda Stream, as the fizzy drink-maker's first "global brand ambassador". Franco is fronting an ad for Ford. Colbert is taking over from Korean rapper Psy as the public face of Wonderful Pistachios. And Hiddleston, Mark Strong and Sir Ben Kingsley are playing quintessentially British villains in a series of commercials for Jaguar. Moreover, David Beckham will break new ground by starring in the first ad to allow viewers to buy the product in question - H&M underpants - directly from their televisions using their remote controls.
The most celebrated Super Bowl commercial of recent times was Volkswagen's 2011 spot, "The Force", featuring a boy in a Darth Vader helmet. The most shared ad of all time, it now has about at least 60 million YouTube views - more than half the Super Bowl's live audience. This year, automobile and sci-fi fans must take pleasure instead from Laurence Fishburne's return as mentor-figure Morpheus from The Matrix, in a commercial for Kia's K900 sedan.
Advertising industry insiders are most excited by the prospect of a new ad for Chrysler, which wowed audiences in 2011 and 2012 with powerful, recession-themed commercials starring Eminem and Clint Eastwood respectively. "Everybody's waiting to see what Chrysler will do," said Mr Nudd. "Chrysler always keep their Super Bowl plans secret, and they've had some of the best ads in the game in recent years. They don't seem to buy into the teaser trailer trend at all.
"And in fact, the teasers can irritate viewers, a lot of whom don't want the ads to be spoilt ahead of time."
Join our new commenting forum
Join thought-provoking conversations, follow other Independent readers and see their replies