Former Subway spokesman Jared Fogle will reportedly plead guilty to child pornography charges
The restaurant chain still dropped the spokesman on Tuesday night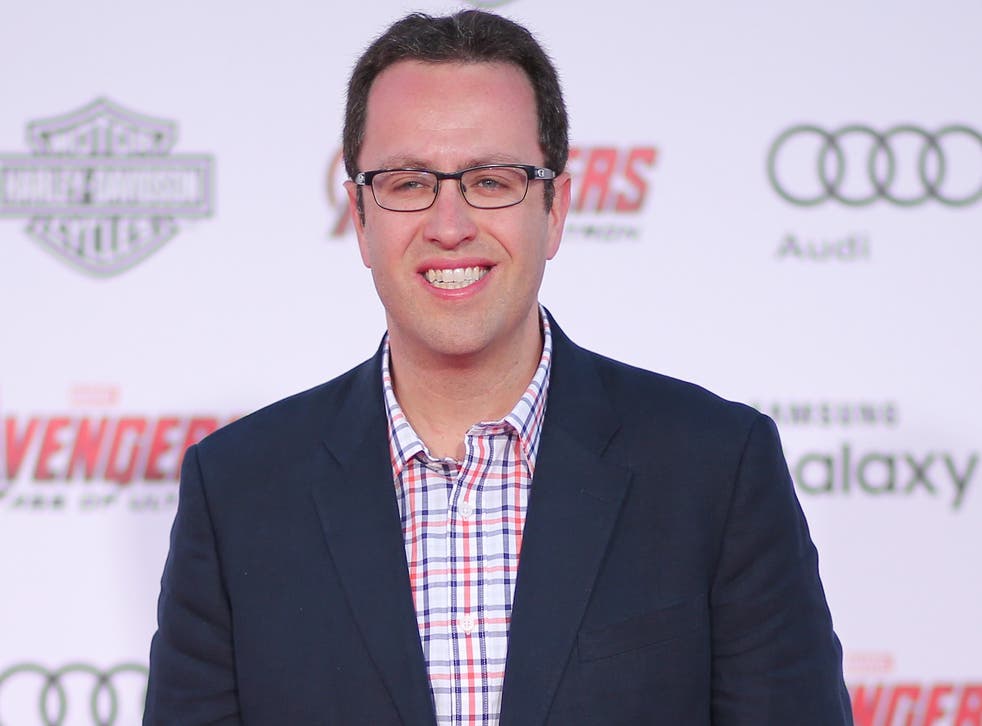 FBI sources told Fox59 that the suspended Subway spokesman Jared Fogle will plead guilty to child pornography charges on Wednesday afternoon.
The station reports that the US Attorney's Office will hold a press conference tomorrow announcing a plea deal and charges against Mr Fogle.
Mr Fogle's attorney told Fox59 reporter Nicole Pence that Subway still has a "mutual suspension" with the spokesman.
The FBI raided Mr Fogle's home in July in connection with the federal investigation of his former employee Russell Taylor. Mr Russell was previously charged with child exploitation, possession of child pornography and voyeurism.
The details of the plea deal have not been made public at this time but a guilty charge could result in 8 years in prison, RTV6 reported.
Update 7:30pm:
Shortly thereafter, Subway issued the following statement saying they have dumped their former spokesman.
Former journalist claims 'Subway Guy' Jared Fogle said 'middle school girls are hot'
Feds raid the home of Subway spokesman Jared Fogle in child porn investigation
Join our new commenting forum
Join thought-provoking conversations, follow other Independent readers and see their replies