Teacher 'relieved' that student who shared her naked pictures is facing charges in South Carolina
'Just being sorry' is not enough, the teacher has said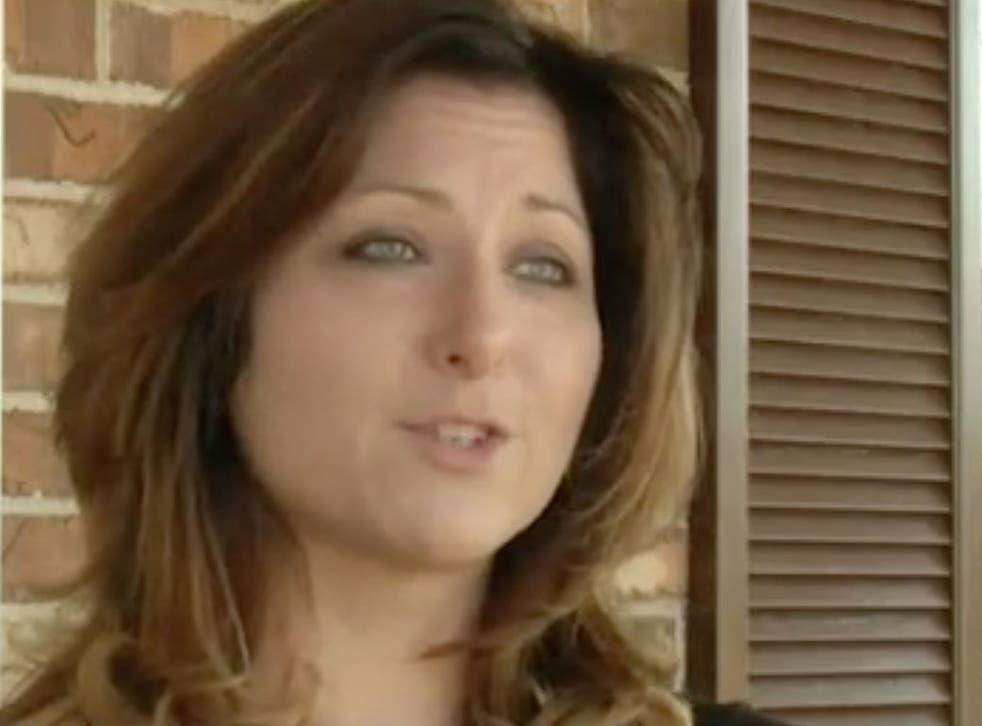 The teacher of the 16-year-old who distributed semi-naked pictures of her around school has said she is "relieved" he is being held accountable for his actions with felony charges now against him.
Leigh Ann Arthur's unlocked phone was taken from her desk by one of her students who found partially naked pictures of his teacher on it. He is accused of then taking photos of the images using his own phone before distributing them around the class.
Ms Arthur says she was then forced to resign after the school told her contract would be terminated if she didn't quit.
Four of the photos were also printed out and put in Ms Arthur's letterbox with a "threatening" message on the back of one of them, the teacher has said, according to ABC News.
Her student is now facing felony charges for violating the Computer Crimes Act and for "aggravated voyeurism", according to police chief Sam White.
Ms Arthur, an electronics teacher in South Carolina, said she was glad her former student was being asked to recognise the impact of what he had done, according to North Carolina News.
"I am relieved and proud they are holding him accountable and responsible for his actions," she said. "When you're 16 just being sorry for something of this severity is not enough anymore."
Ms Arthur was told she would either face disciplinary proceedings or could resign. She resigned - prompting a student petition to re-instate her because of her "trememdous dedication to her students."
At the time, Ms Arthur said she forgave her 16-year-old student but questioned why he was not being held in some degree responsible for his actions.
"He knows right from wrong," she said according to ABC News. "Where are you putting the moral of the student?"
The pictures were a Valentine's Day present for her husband and she had forgotten they were still on her phone, said Ms Arthur. She had had to leave the classroom to patrol the corridor when the student took her phone.
When his own phone was searched by police, more pictures of a sexual nature were found.
In a petition to reinstate Ms Arthur, her students also said their classmate was deeply regretful of his actions and must be treated with understanding.
"He has expressed nothing but sincere remorse for his actions, we ask that you do not show hatred towards him, he realizes that what he did was wrong," they wrote in their petition.
"We are not defending his actions by any means, but some of the things that have been said are utterly hateful, we must keep in mind that this is a fellow classmate who still has a life to live and will remember this for the remainder of his life."
The boy is currently being held in the Department of Juvenile Justice in Columbia, according to WSPA news.
Join our new commenting forum
Join thought-provoking conversations, follow other Independent readers and see their replies