Ted Cruz calls Donald Trump 'a sniveling coward' for dig at his wife
Donald Trump retweeted an unflattering photo of Ted Cruz's wife, prompting the strong response.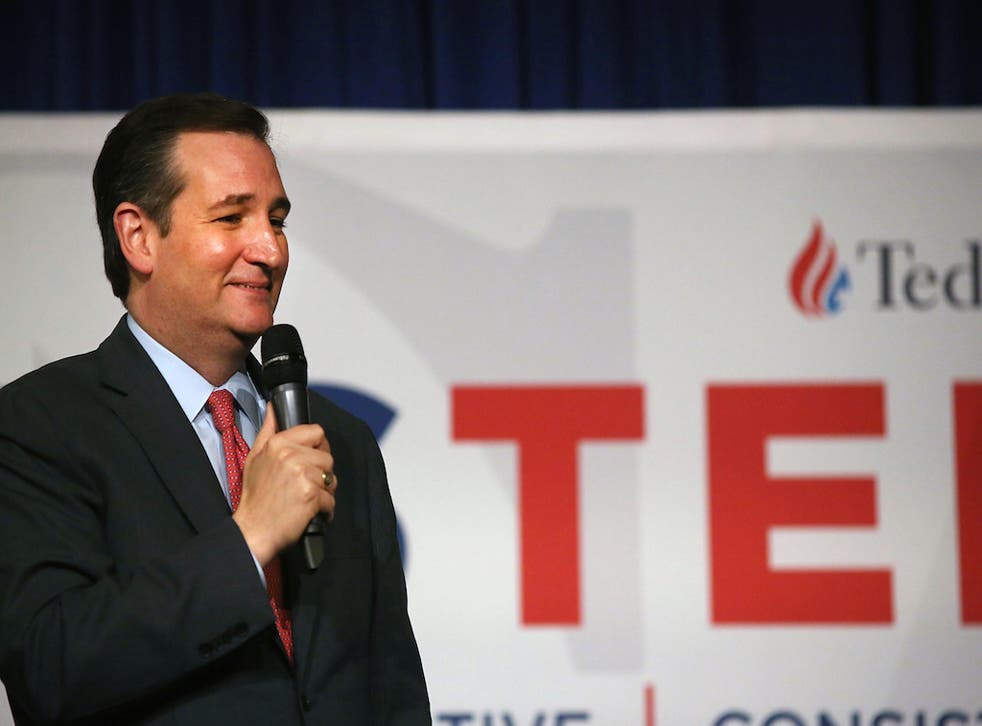 Ted Cruz has had enough of Donald Trump talking about his wife and called him a "sniveling coward" after the Republican presidential front-runner took another dig at Heidi Cruz.
"Our children and spouses are off limits," Mr Cruz said, adding that Mr Trump needed to leave his wife "the hell alone."
Those strong words came after Mr Trump retweeted an unflattering photo of Mrs Cruz next to a flattering photo of his wife, Melania.
That retweet on Thursday came two days after Mr Trump threatened to "spill the beans" on Mrs Cruz on Twitter, though it's not clear what beans he could spill. Regardless, Mr Cruz was not pleased about his wife being brought into the Republican presidential fight.
It's unlikely the Republican nominating contest will become civil anytime soon, as Mr Trump has repeatedly shown he will resort to personal attacks. Still, Mr Trump is comfortably leading his rival, Mr Cruz, who continues to sell himself as the only conservative candidate who could win in a general election.
Follow @PaytonGuion on Twitter.
Join our new commenting forum
Join thought-provoking conversations, follow other Independent readers and see their replies