Tennessee teenager who posted tribute after allegedly murdering ex-girlfriend released on $1m bond
Wednesday 01 February 2017 22:20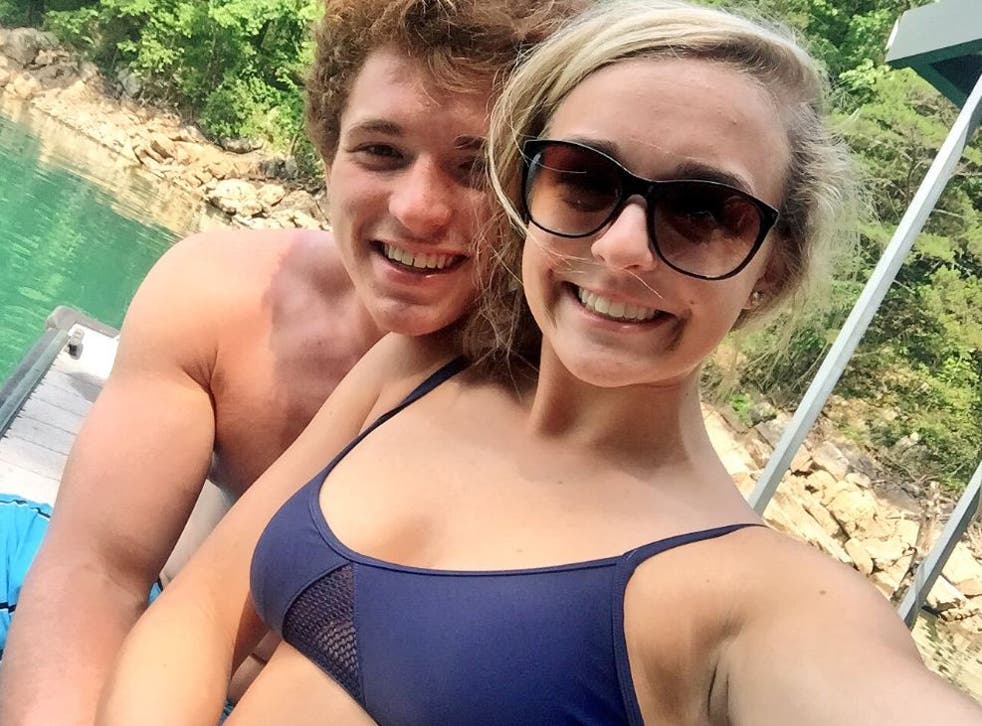 A Tennessee college football player charged with stalking and murdering his ex-girlfriend was released on bond.
William Gaul, 18, had just started his freshman year at Maryville College when his ex-girlfriend turned up dead. Authorities discovered 16-year-old Emma Jane Walker's body inside her bedroom on 21 November 2016. She appeared to have been shot from outside the home.
Mr Gaul and Ms Walker had recently ended their relationship, family members told the Knoxville News Sentinel at the time. The two first met at Central High School in Knoxville, where he played football and she was a cheerleader. After the breakup, family members alleged, Mr Gaul refused to let the relationship go.
"That's my beautiful Emma," Mr Gaul tweeted, hours after Ms Walker's death. "Rest easy now sweetheart. 1 Corinthians 13:8. Be sure to remind God about our verse. I love you. Forever and always."
The next day, authorities arrested Mr Gaul in connection with the murder. Official would later allege he shot Ms Walker through her bedroom window, with a gun he stole from his grandfather. He was indicted on first degree murder charges on 23 January.
The Knox County Sheriff's department confirmed that Mr Gaul had been released on $1m bond on 30 January. He was being held at the Knox County Detention Facility ahead of his arraignment, now scheduled for 13 February.
Classmates of Ms Walker established a college scholarship in her name, and plan to host a fundraiser in March.
Christopher Hammond, a science teacher at Central High, posted a Facebook update the day of Mr Gaul's release:
"In light of today's bad news, I thought I'd share something positive," he wrote. "This afternoon I received an email from [Full House actress] Candace Cameron Bure's personal assistant informing me that she will be donating an autographed photo, one of her books, a cd, and two t-shirts for our auction."
"Emma's story is reaching people across the country and the world and it WILL drown out all of the negativity."