Suvir Mirchandani tells US government how to save £240m - just by changing their font
Suvir Mirchandani calculated that by using Garamond font instead of Times New Roman the Government could save millions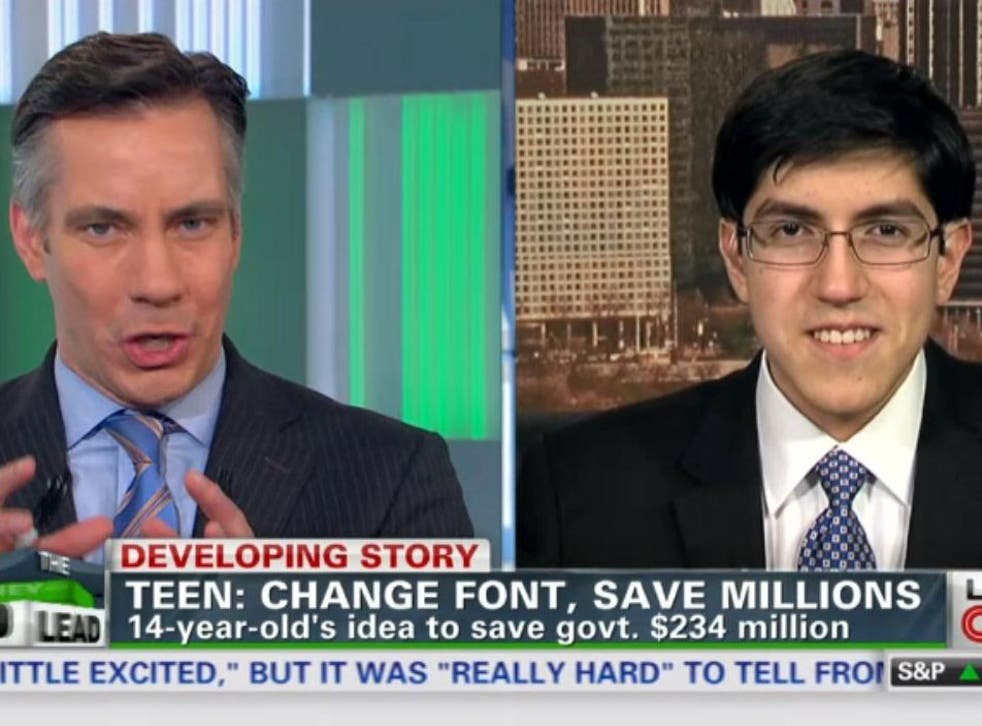 A 14-year-old student claims to have found a way of saving the US government $400 million dollars (£240 million) - simply by changing the font they use for official documents.
Suvir Mirchandani calculated that if the government chose Garamond font instead of Times New Roman, it would use 25 per cent less ink because each character is lighter and thinner.
His idea began when he worked out how much his school in Pennsylvania could save in ink after watching multiple leaflets be handed out.
"Ink is two times more expensive than French perfume by volume," Suvir told CNN.
He then extended the study to a national level and concluded that if the federal government used just Garamond it could save $136 million (£81 million) per year.
An additional $234 million (£140 million) could be saved annually if state governments also jumped on board, he reported.
He has since looked to publish his findings in the Journal of Emerging Investigators. Sarah Fankhauser, one of JEI's founders said: "We were so impressed. We really could really see the real-world application in Suvir's paper."
Gary Somerset, media and public relations manager at the Government Printing Office, described his work as "remarkable", but would not discuss whether the GPO was prepared to actually to actually implement Suvir's idea.
Join our new commenting forum
Join thought-provoking conversations, follow other Independent readers and see their replies