Texas teacher who 'got pregnant' with 13-year-old student charged with child sex abuse
Police had issued a warrant for the arrest of the 24-year-old English teacher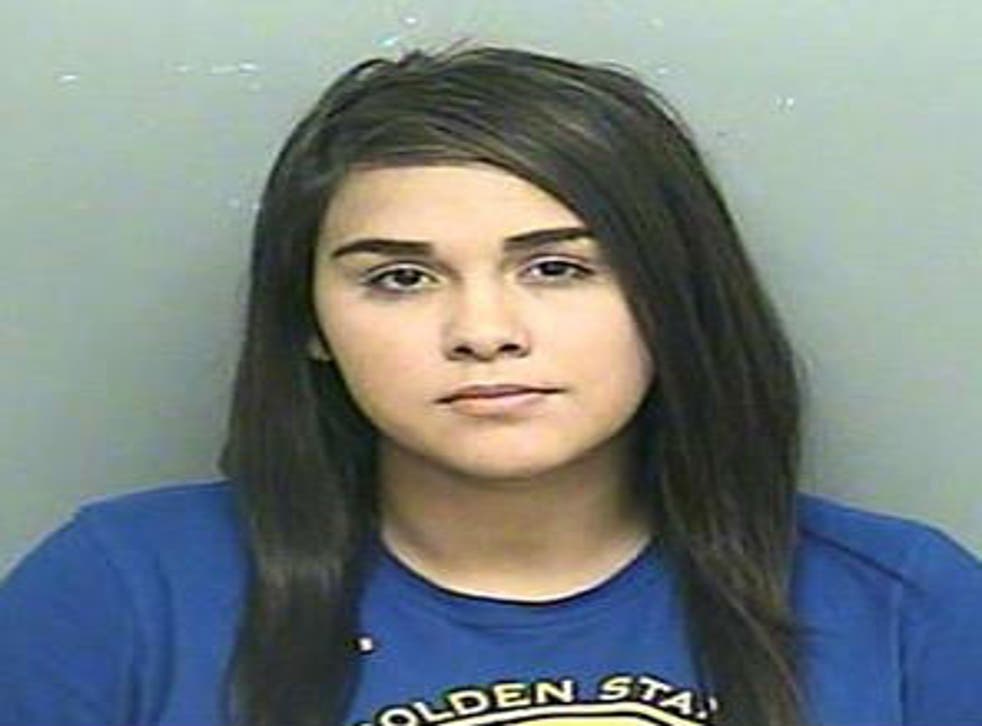 A Texan teacher who went on the run after becoming pregnant following an alleged relationship with a 13-year-old pupil, has handed herself in and been charged with child abuse.
English teacher Alexandria Vera, 24, turned herself over to police after a warrant was issued for her arrest. Montgomery County Sheriff's Office said she turned herself in on Wednesday morning in the town of Conroe, and that she was charged before being released on a bond of $100,000.
"She turned herself in, in the company of a bail agent. Bail has been provided and she has just left," Lt Brady Fitzgerald of the Montgomery County Sheriff's Office told The Independent.
Reports said that the relationship between Ms Vera and the boy began when he was a student of hers in summer school last year at Stovall Middle School.
The relationship apparently had the blessing of the boy's family, according to court documents. Ms Vera told police she initially resisted the advances of a boy who was assigned to her English class at the start of the school year.
But according to the court documents, a school police officer said Ms Vera had admitted to having a relationship with the student which lasted from September 2015 to the end of January 2016, during which they "had sex on almost a daily basis".
Ms Vera claimed she and the teenager were in love, and that she has been introduced to his family as his girlfriend. The boy's parents have reportedly accepted the relationship and have including her in family gatherings.
The court documents said that the teacher allegedly became pregnant with the boy's baby in January, and his family was said to be excited and supportive about the baby, ABC News reported.
But after an unexpected visit to the school by Child Protective Services in February, when Ms Vera and the boy were questioned about their relationship, she reportedly became nervous and terminated the pregnancy. She reportedly has a 4-year-old daughter from a previous relationship.
Aldine Independent School District issued a statement that claimed it had been quick to act.
"Aldine ISD has been made aware that charges have been filed against a former Stovall Middle School teacher involved in inappropriate behaviour with a male student. When the allegation was made in April, the teacher was immediately removed from the school and placed on administrative leave," it said.
Register for free to continue reading
Registration is a free and easy way to support our truly independent journalism
By registering, you will also enjoy limited access to Premium articles, exclusive newsletters, commenting, and virtual events with our leading journalists
Already have an account? sign in