The first arrest has been made for manspreading
Subway authorities have been trying to crack down on the space-hogging
Christopher Hooton
Thursday 04 June 2015 16:54 Comments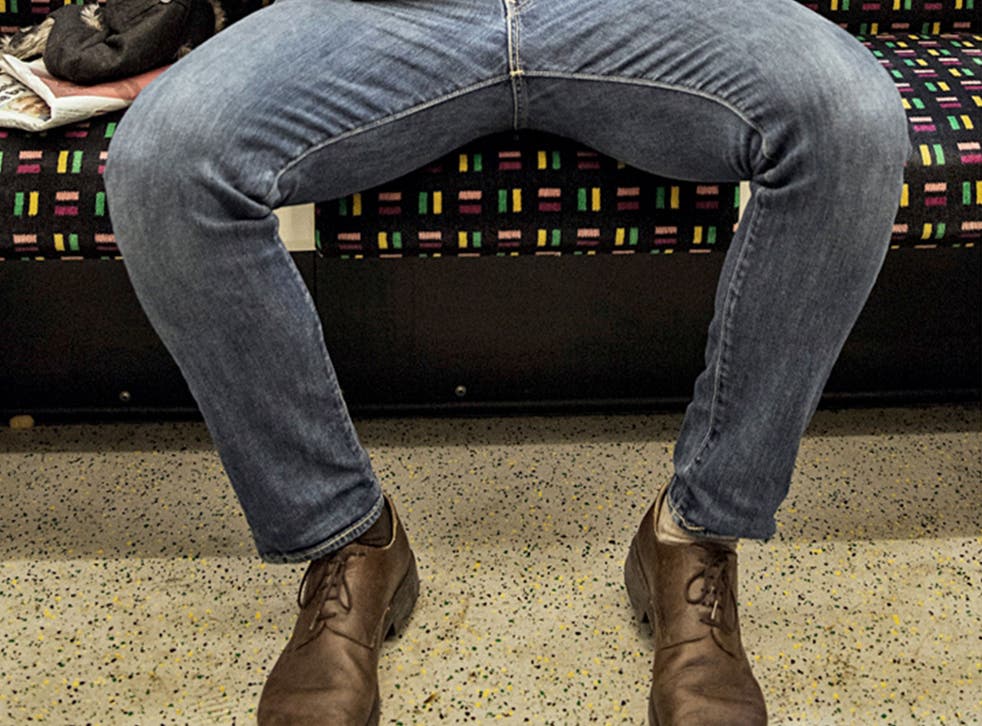 Two men from Brooklyn were arrested for 'manspreading', it has been revealed, after police found them taking up too much room on the subway.
The Police Reform Organizing Project (PROP) pored over court testimony, talked to lawyers and reviewed lawsuits and news reports to produce a PDF on NYPD practice in the past few years.
Most of the 117 vignettes it published are examples of what it sees as people "experiencing and enduring disrespect and abuse at the hands of NYPD officers", particularly with regards to race and class, but one bizarre anecdote picked out by Gothamist about men taking up too much room on transport (known as manspreading) was tucked away in there:
On a recent visit to the arraignment part in Brooklyn's criminal court, PROP volunteers observed that police officers had arrested two Latino men on the charge of "man spreading" on the subway, presumably because they were taking up more than one seat and therefore inconveniencing other riders. Before issuing an [adjournment contemplating dismissal] for both men, the judge expressed her skepticism about the charge because of the time of the arrests: "12:11AM, I can't believe there were many people on the subway".
Despite this admission from the judge, and the fact that New York's Metropolitan Transportation Authority rules of conduct only prohibit taking up more than one seat if it interferes with the functioning of the train or the "comfort of other passengers", she did not dismiss the men outright but give them an ACD – meaning charges will be dropped if they don't get arrested again for a certain amount of time.
PROP said it was the first case it had found of "manspreading" being said out loud in a court of law.
Register for free to continue reading
Registration is a free and easy way to support our truly independent journalism
By registering, you will also enjoy limited access to Premium articles, exclusive newsletters, commenting, and virtual events with our leading journalists
Already have an account? sign in
Join our new commenting forum
Join thought-provoking conversations, follow other Independent readers and see their replies