Theresa May meets Donald Trump: PM says 'opposites attract' ahead of meeting with US President
British leader appears intent on ingratiating herself with Republican despite his stream of widely condemned policies and remarks about women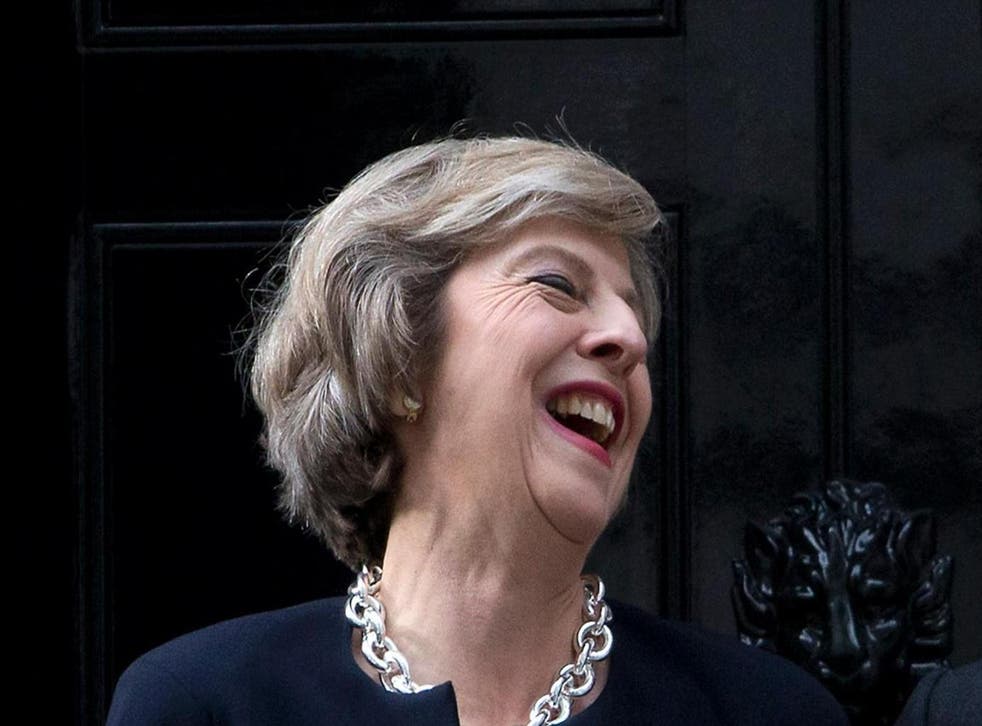 Theresa May has brushed aside doubts over whether she and Donald Trump are too different to form a close relationship by flirtatiously declaring - "Haven't you ever noticed?…Sometimes opposites attract".
She made the playful statement as she flew to meet the new US President and just days after thousands of women marched across the world in solidarity against Mr Trump and his sexist comments.
As the Prime Minister left Heathrow on Thursday, on her way to becoming the first foreign leader to meet the President, it was unclear how well Britain's more reserved vicar's-daughter Prime Minister would gel with the most outlandish US leader ever to sit in the Oval Office.
Asked about the huge differences in their character, she dismissed them by smiling and saying: "Haven't you ever noticed?...Sometimes opposites attract."
The day after Mr Trump's inauguration thousands of women marched in different countries, united against him and in particular following revelations about sexist comments he made that were exposed during his election campaign.
A recording emerged in which he said that when a man is famous, women will let them do anything, even grab them "by the pussy" – comments Ms May later described as "unacceptable".
However, the Prime Minister said the most important thing about her trip is that she will "be able to sit down with President Trump and talk to him face to face about the issues, about the interests that we share."
She added: "I'm sure that I will leave with a very clear picture. I want to give him a very clear picture of the UK.
"But also I believe that what will come out of this is a very clear determination on both sides not just to maintain the special relationship but to build the special relationship for the future.
The controversial orders Donald Trump has already issued

Show all 9
"I think there is a real role for the UK and for the US working together."
It comes ahead of a trip later on Thursday to the annual congressional Republican Retreat, where Ms May will give a speech to party politicians with a particular focus on foreign policy.
The Republicans in Congress will also be critical to Ms May's ability to secure a UK/US trade deal.
The Prime Minister then goes on to meet Mr Trump for discussions at the White House on Friday.
Join our new commenting forum
Join thought-provoking conversations, follow other Independent readers and see their replies