Thousands of starving seabirds found dead along Alaskan coast, scientists blame warmer seas
Scientists have launched an investigation why there has been such a high mortality rate over the last year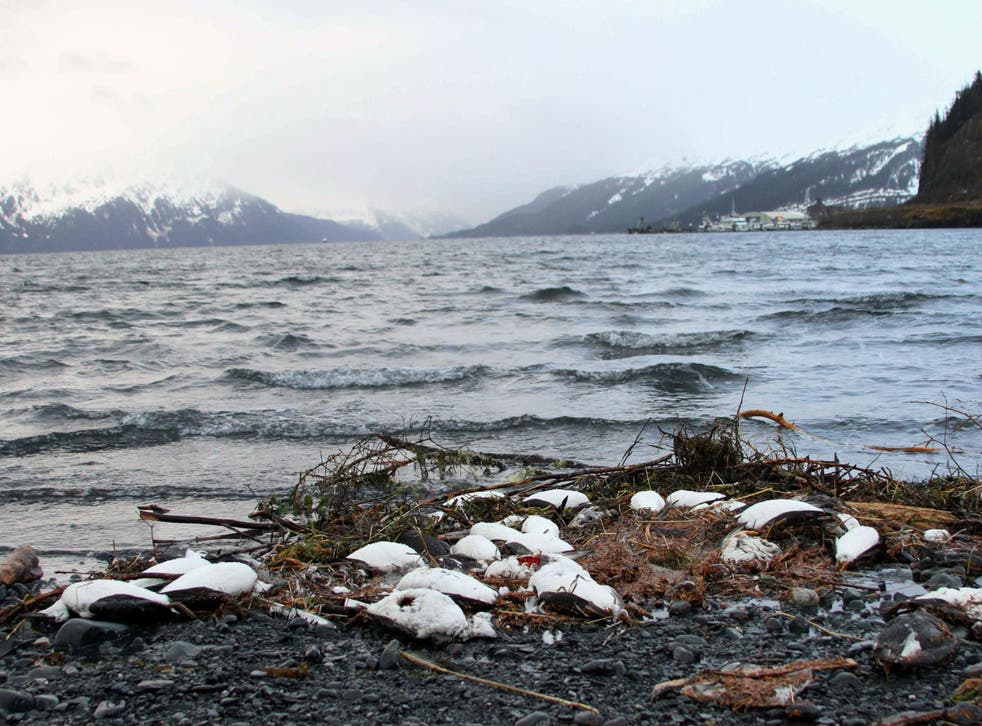 Thousands of starving and dead seabirds have been shored up along the coast of Alaska, prompting scientists to investigate the unusually high mortality rate of one of the Arctic's most abundant birds.
Around 8,000 dead common murres were found last week on a one-mile stretch of beach, 60 miles south of Anchorage.
The common murres have been found starving, too weak to fly, and have come inland to forage nearer the coast.
After examining around 100 carcasses, scientists said there has been no evidence of pollution or disease, but rather the birds were emaciated - they had no stomach contents or body fat.
Higher than usual mortality rates have also affected fish, sea otters and whales. Dead birds have been found across the country from California to Alaska since March last year.
A press release from the USFWS Alaska Migratory Bird Management said that the "die-off is unusually large" and is likely to be related to the warmer than usual sea temperatures and El Nino weather phenomena, which affects the distribution of cold-water prey species.
David Irons, a former biologist for the USFWS, told the Alaska Dispatch News: "It's a regular part of their life history, but I would say this is the most extreme I have ever seen or heard of."
There are about 2.8 million breeding common murres in 230 Alaska colonies, with a worldwide population of 13 to 20.7 million birds, according to the Associated Press.
Join our new commenting forum
Join thought-provoking conversations, follow other Independent readers and see their replies