Timothy Dowd: New York cop who caught 'Son of Sam' killer David Berkowitz dies
Officer said only realistic TV cop show was Columbo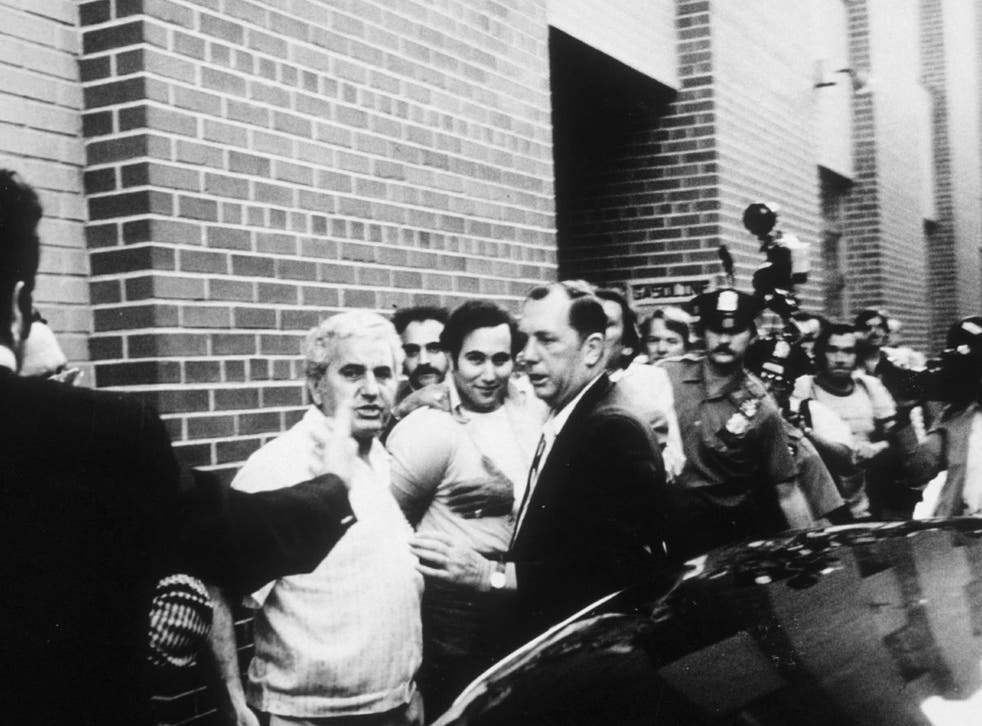 The ties were loud, the streets of 1970s New York were dangerous and the policeman appointed to rid the city of a notorious serial killer was a devout Catholic called Timothy Dowd.
And after leading what was then the biggest police operation in the city's history, Mr Dowd tracked down David Berkowitz, the serial killer who called himself the Son of Sam. "Inspector, you finally got me. I guess this is the end of the trail," Berkowitz, a mentally disturbed postal worker, reportedly told the officer after the net closed around him him.
This week, the family of Mr Dowd said the officer who led what was dubbed Operation Omega during the frenzied year of fear, had passed away. He died last Friday at Millbrook, at the age of 99 and his funeral service was held on Tuesday at St Anastasia's church in Little Neck, New York.
"He was a very meticulous person. I think he was very detail-orientated," Mr Dowd's daughter, Melissa Dowd Begg, told The Independent. "He thought that the key to certain cases could be found in those details if you kept turning them over."
The killings that sent panic throughout the five boroughs of New York began in July 1976 with the murder of Donna Lauria, an 18-year-old Bronx woman, and the wounding of her friend, Jody Valenti, 19, the New York Times reported.
In all, over the space of 14 months, Berkowitz murdered six people and wounded seven others in attacks in the Bronx, Queens and Brooklyn before he was captured on August 10, 1977. He was also known as "the .44-calibre killer", for the weapon he used to dispatch his victims.
Mr Dowd, who was born in Ireland and whose parents moved to the US during the Depression, was put in charge of a team of 50 officers as pressure mounted on the city authorities. But as Berkowitz kept striking, the team expanded to around 300.
Police noticed that while the killings appeared to be random, there were some similarities; Berkowitz struck at night, often targeted people with long hair and taunted the police with letters. He dispatched one such letter to the New York Daily News journalist and columnist Jimmy Breslin.
"Hello from the gutters of NYC which are filled with dog manure, vomit, stale wine, urine and blood," began the note. "Hello from the sewers of NYC which swallow up these delicacies when they are washed away by the sweeper trucks."
Mr Dowd ordered officers to patrol in unmarked cars, and female police officers with long, dark hair were told to sit sat in cars outside clubs and bars. As it was, Berkowitz was eventually captured after police investigated the owners of cars that had been given parking tickets close to the scene of the final murders, that of Stacy Moskowitz and Robert Violante, who had been killed in a car in the Bath Beach area of Brooklyn.
Mr Dowd, who is survived by his daughter, three sons, 11 grandchildren, and two great-great grandchildren, received a promotion of two ranks for his work in cracking the case, moving him from deputy inspector to deputy chief. He retired from the New York Police Department the following year. His wife Helen died in 2007 at age of 87.
Berkowitz, 61, is currently serving six life sentences at Sullivan Correctional Facility in Fallsburg, New York. He pleaded guilty to the murders and told police that he had carried out the killings on instructions from a neighbour, Sam, "who really is a man who lived 6,000 years ago." He said Sam was the Devil and that he had also received instructions from Sam's dog.
"I got the messages through his dog," Berkowitz said. "He told me to kill."
Following the case, the state authorities in New York enacted the so-called Son of Sam laws that prohibit a convict benefiting financially from their wrong-doing. They did so amid reports that several publishers were trying to offer Berkowitz a book deal. In 2002, Berkowitz, who became a born-again Christian, rejected the chance of parole.
Mr Dowd's family said the former detective was dedicated to his job and loved the work. His daughter said she and her brothers were aged in their late teens and early 20s at the time Berkowitz was being sought and she believed her father tried to put himself in the shoes of the parents of the victims. She said he and his officers worked long, hard days.
For all his love of policing, he had little time for television police shows or films, several of which were based on the notorious case. The one exception to this was Columbo, the 70s TV hit starring Peter Falk as a relentless detective, invariably wearing a rain coat and clutching a cigar, who cracks his cases by dint of hard work, sweat and instinct.
She said: "[Columbo] would keep on with his questions. He was good at getting under someone's skin."
Join our new commenting forum
Join thought-provoking conversations, follow other Independent readers and see their replies