TTIP: More than 130,000 people urge Barack Obama to kill controversial trade deal during UK visit
President Obama is expected to continue to discuss the controversial Transatlantic Trade Investment Partnership with David Cameron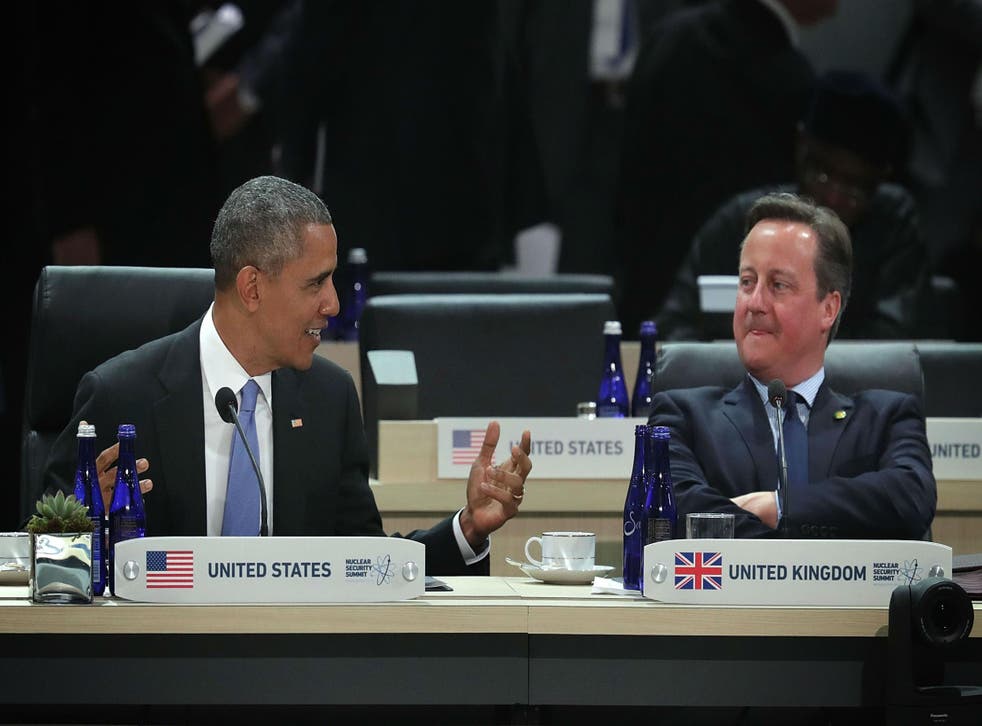 Thousands of people have signed a petition to stop president Barack Obama from agreeing on a controversial trade deal between the US and the European Union which protesters say gives more power to corporations.
The Transatlantic Trade Investment Partnership (TTIP), a free-trade agreement which members of campaign group 38 Degrees say threatens the NHS, food standards, animal welfare and "democracy", might be signed before Mr Obama leaves the White House next January.
More than 130,000 people have demanded that Mr Obama stop negotiating the deal with prime minister David Cameron during his visit to the UK this week.
TTIP was supposed to be concluded at the end of 2014 but now economists forecast it could still take several years to negotiate. It focuses around boosting profit, reducing regulation and liberalizing market access.
38 Degrees wants to publish an open letter to Mr Obama in UK newspapers, pleading for him not to sign the deal, and is asking supporters to donate money to place the adverts.
"The deal reads like a wish list for big corporations," they said in an email.
"If we can stop Obama signing the deal before he leaves office later this year, it could mean the end of this dodgy deal for good," they added.
The group's previous petition to scrap the deal reached over 3 million signatures.
Negotiations, mostly carried out in secret, are happening as the UK prepares for its referendum on 23 June as to whether it will leave the EU.
The US has warned the UK it will face trade barriers if it decides to leave.
Samuel Lowe, a Trade Campaigner at Friends of the Earth, recently wrote in The Independent that the UK "loves TTIP" and would replicate it even if the UK left the Union.
"The biggest clue is that our Prime Minister David Cameron claims that TTIP was his idea in the first place, and promised to give it a "rocket boost" after the G20 summit," he wrote.
After a leaked version of TTIP was read by the public, many voiced their opposition to very restrictive clauses about the government's ability to intervene on corporate practices.
"When the European Commission, swayed by public criticism, started to waver on one of the most controversial aspects of TTIP – the bit that allows a multinational company to sue a government for millions if it dares undermine said company's ability to profit – the UK got a load of other member states together to tell the Commission they wanted it kept in," said Mr Lowe.
Join our new commenting forum
Join thought-provoking conversations, follow other Independent readers and see their replies