Two more militants released from Guantanamo Bay return to conflict
President Obama hopes to transfer all 60 remaining detainees before he leaves office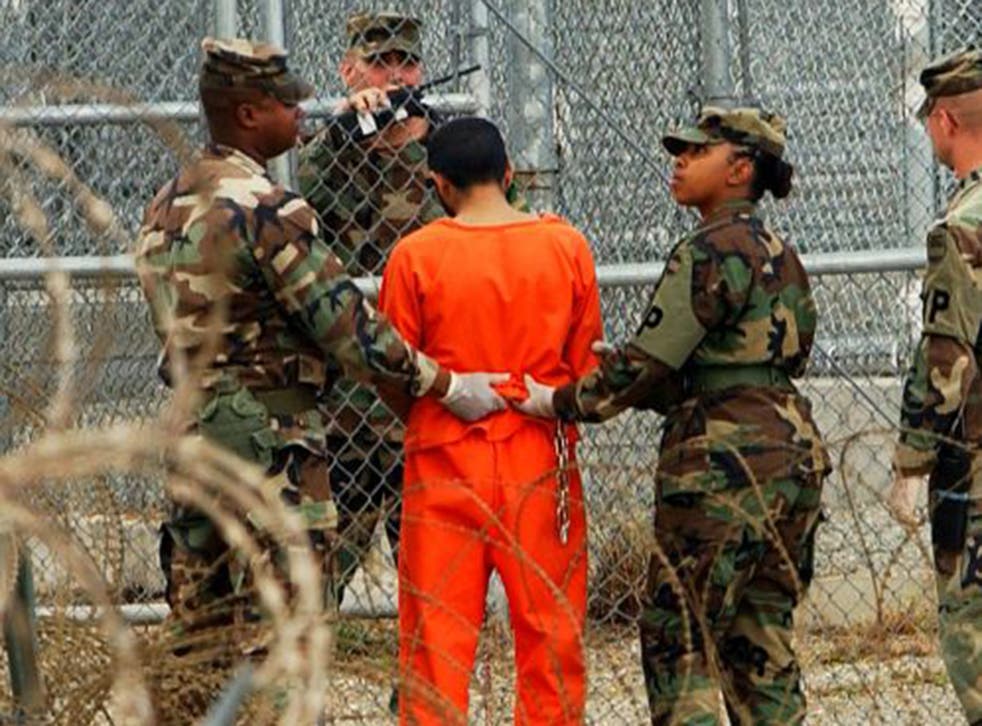 Two former inmates at the Guantanamo Bay prison have since returned to conflict with militant groups in the first half of 2016, the US government has confirmed.
Around 160 prisoners have been released from the infamous detention centre since 2009, with a total of nine rejoining fighting in the Middle East, according to a report by the Office of the Director of National Intelligence (ODNI).
In the past six months, 17 inmates have been freed, with two returning to the battlefield with militant groups.
The ODNI report revealed the administration of President Barack Obama's predecessor George W. Bush released far more detainees from Guantanamo than the Obama administration has.
However around 113 of the 532 detainees released under former President Bush, over 21 per cent, have since returned to conflict - compared with just 5 per cent of those freed under President Obama.
The Guantanamo Bay facility was opened in 2002 to hold "foreign terrorism suspects", with many held without charge or trial.
On August 15 2016, a record 15 prisoners were transferred out of the prison to the UAE on a single day, including 12 Yemeni nationals and three Afghans. Around 60 inmates remain under detention at the facility.
In November 2015, President Obama reiterated his pledge to close the facility before he leaves office at the end of the year, with all remaining detainees moved to other facilities.
World news in pictures

Show all 50
Former Secretary of State Colin Powell recently said he agreed with the president that Guantanamo Bay should be shut down "in the best interest" of the US.
However the speaker of the US House of Representatives, Paul Ryan, said he would use his votes to override any presidential veto during discussions relating to the closure of the prison.
Join our new commenting forum
Join thought-provoking conversations, follow other Independent readers and see their replies