Tyrone Harris shooting: Teenager shot by police at protest was 'real close' to Michael Brown
Harris was a close friend of Michael Brown, according to his father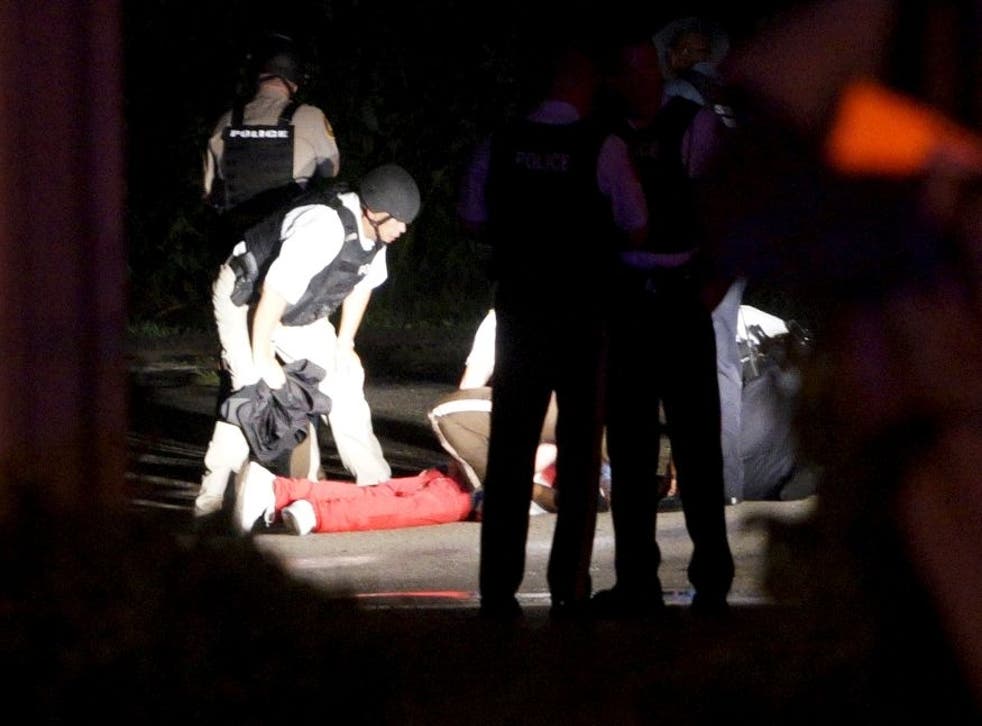 A teenager left fighting for his life after a police shooting at a protest marking the first anniversary of the death of Michael Brown, has been named by local media as Tyrone Harris, 18.
Harris was critically injured during a stand-off with four plain-clothed police officers on West Florissant Avenue, in the Missouri city.
The incident followed a peaceful march where around a thousand people had gathered to mark a year passing since a white police officer shot and killed Brown, who was unarmed.
Harris' father told the St Louis Post-Dispatch that he was "real close" to Brown, as the two pair both attended Normandy High School, from where his son had recently graduated.
At a press conference following the shooting, St Louis County Police Chief Jon Belmar said that a "remarkable" amount of gunfire was exchanged between two groups outside the protest in under a minute.
The shots saw protesters and reporters hitting the ground for cover.
Belmar did not name Harris, but said four plain-clothed police officers had been tracking a man during the protest, who they believed was armed.
The man then came away from the altercation between the two groups on West Florissant Avenue, and approached officers in an unmarked police car. He then opened fire, which officers responded to in kind, said Belmar.
Officers then pursued the man on foot when he shot at them once more, prompting all four officers to fire back.
Warning: Readers may find footage disturbing
Investigators on the scene recovered a 9mm Sig Sauer that had been stolen in Cape Girardeau, Belmar said.
The victim was rushed to hospital, where he received emergency surgery. One officer was treated for a laceration to his face after a brick was thrown during the wider protest, added Belmar.
Around two hours later, police deployed smoke cannisters to disperse crowds, he said.
"We cannot continue, we cannot talk about the good things that we have been talking about, if we are prevented form moving forward with this kind of violence," Belmar told reporters.
Tryone Harris Senior mirrored Belmar's comments and told the St Louis Dispatch "we can't sustain this as a community."
However, he added that his family "think there's a lot more to this than what's being said."
The violence broke out after three consecutive nights of peaceful protests in Ferguson.
Earlier on Monday, Michael Brown's father, Michael Brown Senior, led a march in memory of his son. Marchers stood in silence for four-and-a-half minutes - the amount of time Brown was left following the shooting - as doves were released into the air.
But the peaceful march was marred by looters who targeted at a business area. A local news media member was also robbed and assaulted in a nearby parking lot amid the turmoil.
Overall, five people were arrested during the protest.
Additional reporting by PA
Ferguson Anniversary Protests

Show all 11
Join our new commenting forum
Join thought-provoking conversations, follow other Independent readers and see their replies