Uber board 'discussing leave of absence' for CEO Travis Kalanick
The company faces numerous employee allegations of sexual harassment, bullying, and favouritism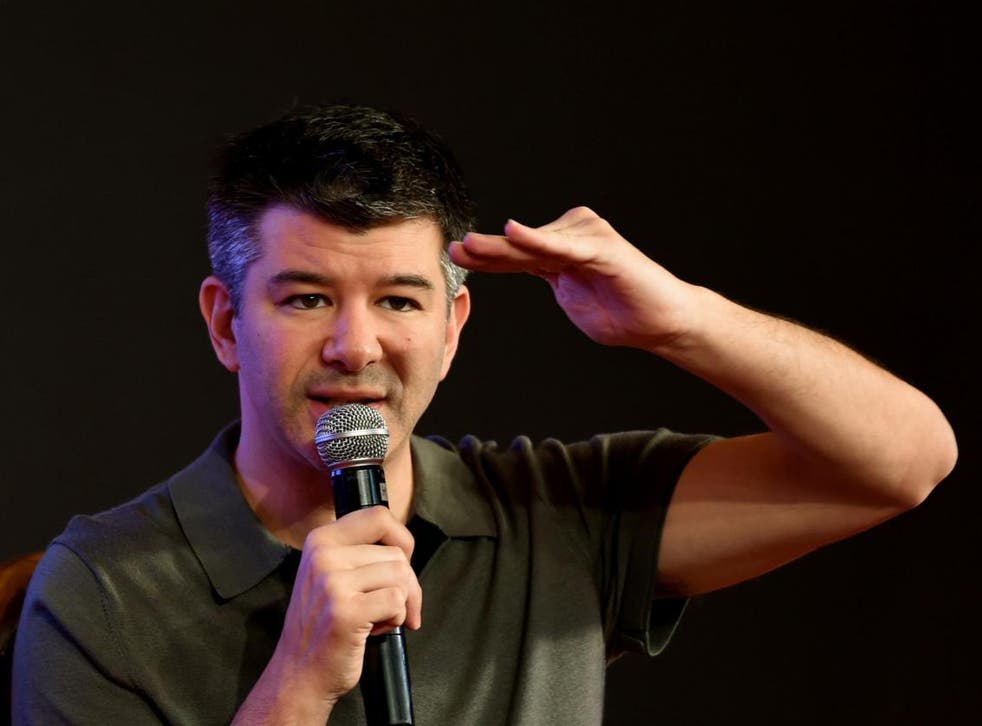 Sources say board members are considering a mandatory leave of absence CEO Travis Kalanick of Uber, the popular ride-sharing company that has transformed the transportation industry but has also found itself embroiled in controversy.
Uber's nine-member board will debate whether Mr Kalanick should be forced to take time off, or even be demoted to another role, sources tell Reuters.
The conversation has been raised in light of the scandals brewing around the fast-growing start-up, including allegations of lawbreaking and underpayment, a federal probe into the company's business practises, and an alleged botched rape investigation concerning one of its drivers.
The company is also facing hundreds of complaints about its workplace culture. In February, for example, former Uber employee Susan Fowler wrote a searing blog post accusing her former boss of sexual harassment, and senior managers of negligence.
That complaint sparked a review of the company's policies and culture from an outside law firm headed by former US Attorney General Eric Holder. The board is expected to review the firm's suggestions at their meeting on Sunday.
Another outside law firm, Perkins Coie, recently submitted a separate review of more than 215 cases of sexual harassment, unprofessional behaviour, bullying, and other workplace complaints within the company, which resulted in the firing of 20 employees last week.
World news in pictures

Show all 50
Some employees, however, have attributed the prevalence of these workplace complaints to Mr Kalanick himself. The 40-year-old CEO is a controversial leader with an allegedly aggressive management style.
He was recently caught on video yelling at an Uber driver, and was also involved in an incident with other executives at a South Korean escort bar that resulted in a formal human resources complaint.
Still, sources with knowledge of the matter tell The New York Times that Uber's board is arranged in favour of its founder, and may protect him from repercussions.
Seven of Uber's board members are so-called "super voters," who have a stronger say in the boardroom.
Mr Kalanick's future is said to lay in the hands of super voters like Garrett Camp, Uber's co-founder and its chairman; Ryan Graves, an Uber executive; and Arianna Huffington, co-founder of The Huffington Post, who still support the CEO.
Also on the chopping block is Uber CBO Emil Michael, who has been involved in several of the company's more prominent scandals.
Sources tell The Wall Street Journal that Mr Michael is expected to resign as soon as Monday. The board is expected to announce its decisions by Tuesday.
Mr Kalanick and Uber did not respond to requests for comment.
Join our new commenting forum
Join thought-provoking conversations, follow other Independent readers and see their replies