Uber passenger joked with Kalamazoo suspect: 'You're not the shooter, are you?'
A man likely to be Kalamazoo murder suspect's last passenger before his arrest says he joked with the driver about whether he was guilty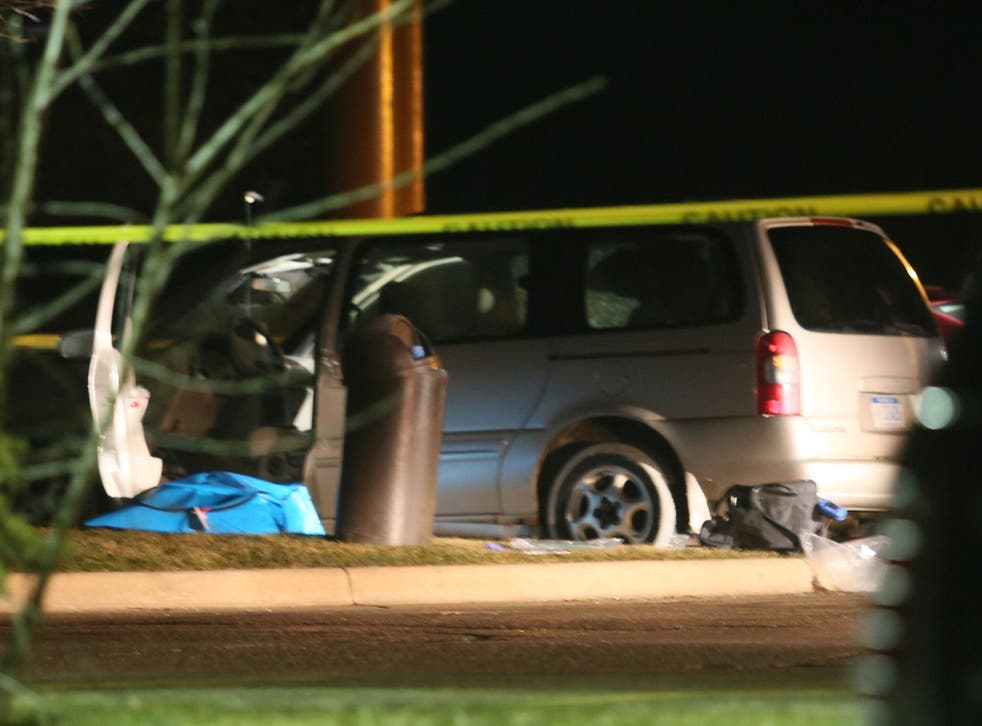 A man visiting the Michigan town where six people were shot dead on Saturday night says he jokingly asked the suspect "you're not the shooter, are you?" as he travelled with him in an Uber taxi.
The driver, Jason Dalton, 45, allegedly shot six people in "random attacks" as he picked up fares in Kalamazoo.
At 6pm, Dalton allegedly shot a woman several times outside an apartment complex, before going on to shoot seven more people miles away from the initial attack.
An Indianapolis man, who wishes to be known as Derek, ordered an Uber because he had heard there were shootings in the area, and thought that it would be safer to drive to his destination than to walk.
Dalton was the driver that picked him up.
He told local Kalamazoo newscaster Wood8 that his father had mentioned "the situation" with the shooter while they were in the back seat of Dalton's car, and that he had joked with the driver asking if he was the shooter.
Dalton allegedly replied "No," and said he was "just tired".
Derek provided Wood8 with a receipt, showing proof that he was likely Dalton's last passenger before his arrest, which occurred less than 20 minutes after the passengers were dropped off at a hotel.
USA: suspect in custody after Kalamazoo, MI, USA shooting
Derek did not know for sure that his driver was the suspected killer until Sunday morning when a photo was released.
"It's a little jarring," he told Wood8. "I don't think that it's really set in yet."
Dalton has been arrested in connection with the shootings.
Join our new commenting forum
Join thought-provoking conversations, follow other Independent readers and see their replies